The management of Bayero University, Kano (BUK), extends heartfelt gratitude towards all stakeholders, with special acknowledgment given to the governments of particular catchment states. Their noteworthy contributions towards subsidizing registration fees for needy students have significantly eased the financial burden associated with tertiary education.
BUK Registration Deadline For Undergraduate 2022/2023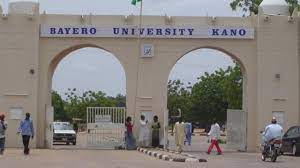 | | |
| --- | --- |
| 🎓 University | Bayero University, Kano |
| 🗓️ Academic Year | 2022/2023 |
| 📝 Registration | Final extension of student registration |
| ⏰ Deadline | Midnight of Saturday, 30th September 2023 |
| 🏛️ Decision | University Management meeting on Monday, 11th September 2023 |
| 📣 Stakeholders | Governments of Kano and Jigawa states, Student Union bodies |
| ⚠️ Consequence | No further extensions; failure to register will disqualify students from first-semester exams |
| 👏 Acknowledgement | The university commends the efforts of catchment state governments in aiding student registration |
Reasons for the Extended Registration Period
Despite these efforts, it has come to the attention of the university's administrative body that a considerable portion of students have not yet completed the registration process for the upcoming academic session. In light of appeals received from both the Kano and Jigawa state governments, as well as student union bodies and other influential entities, the University has taken decisive action to alleviate this issue.
New Registration Deadline Details
During an administrative meeting on Monday, 11th September 2023, the university officials resolved to prolong the registration window. It is now announced that the registration period will be extended until midnight on Saturday, 30th September 2023. Students are earnestly advised to complete their registration by this deadline to secure their eligibility for the upcoming academic engagements.
Consequences of Missing the Deadline
It is imperative for students to understand the gravity of this situation. The Management wishes to emphasize that this is the final extension for the registration period. No further extensions will be granted under any circumstances. Any student failing to complete the registration process by the specified deadline will be rendered ineligible to participate in the first semester examinations for the 2022/2023 academic session.
In summary, the university administration remains committed to the academic well-being of its students and is thankful for the continual support received from governmental bodies and stakeholders. However, it is the responsibility of the students to adhere to these deadlines to ensure a smooth academic experience in the forthcoming session.
Should you require further details or face any registration difficulties, you are encouraged to seek prompt assistance from relevant departments within the university.
I hope you find this article helpful.