Bayero University Kano (BUK)'s 406th Senate meeting on 9th August 2023 brought forth a significant decision. Upon reviewing the submissions from the Senate Business Committee, the institution has approved Special Re-sit Examinations, primarily targeting final year, spill-over I, and spill-over II students. This article shall take delve into the specifics of these exams, shedding light on the conditions, eligibility, fees, and schedules.
BUK Announce Special Re-Sit Examinations Guidelines 2023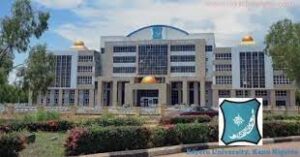 | | |
| --- | --- |
| 🏛 University Decision | Bayero University Kano (BUK) Senate approved Special Re-sit Examinations. |
| 📅 Senate Meeting | Held on 9th August, 2023 at 406th session. |
| 🎓 Eligible Students | Final year, spill-over I & II who failed max of 3 courses in 2020/2021. |
| 💸 Fees for Re-sit | N25,000 (1 course), N35,000 (2 courses), N45,000 (3 courses). |
| 🔄 Refunds | Students registering for 2022/2023 and passing Re-sits will be refunded balances. |
| 🔍 Incomplete Grading | Max 3 courses considered after N15,000 service fee. |
| 📝 Registration Period | 28th August – 9th September 2023. |
| 🌐 Registration Website | www.mybuk2.buk.edu.ng/ugresit from 28 August 2023. |
| ⚠️ Eligibility Confirmation | Must confirm from the department before payment. |
| 📆 Examination Dates | 11th to 16th September 2023. |
Eligibility and Specifics:
Targeted Audience: The university aims this special provision for students in their final year, spill-over I, and spill-over II levels who missed out on graduating in the 2020/2021 session due to failing a maximum of three courses.
Withdrawal Status: For spill-over II students under this umbrella, their continued association with the institution hinges on their performance in the Special Re-sit Examinations.
READ ALSO: LUTH SCHOOL OF NURSING POST-UTME FORM
Financial Details:
Fee Structure:

One Course: N25,000
Two Courses: N35,000
Three Courses: N45,000

Refund Policy: Students who have enrolled for the 2022/2023 session and simultaneously satisfy the eligibility requirements (and pass the Special Re-sit Examinations) will be entitled to a refund, determined by the number of re-sit courses they had.
Course Failure Policy: Students from point 2 who, unfortunately, don't clear any course in the re-sit won't incur extra costs for their spill-over, given they've already covered the charges.
Those yet to pay the 2022/2023 registration fees and failing any course during the re-sit must settle the balance of the registration fees aligned with their specific study courses.
A special provision exists for students with no more than three courses having an approved 'incomplete' grade. These students can be considered after a service fee payment of N15,000.
If a student failed to enroll for only one core course but appeared for its examination, they'll be eligible for the Special Re-sit once they properly register for the said course.
Registration & Examination Schedule:
Registration Window: Students can register for the Special Re-sit from Monday, 28th August to Saturday, 9th September 2023.
Online Portal: For payment and registration guidelines, students are directed to visit BUK's official site https://www.mybuk2.buk.edu.ng/ugresit starting from 28th August 2023.
Examination Timeline: The examinations are scheduled from Monday, 11th to Saturday, 16th September 2023.
Important Notices:
Before paying for the Special Re-sit, students should confirm their eligibility with their respective departments. Those bypassing this advice and proceeding with the payment bear the associated risks.
For additional clarifications and in-depth information, students should reach out to their particular departments.
In conclusion, this initiative by BUK showcases the institution's commitment to providing students with opportunities to rectify academic shortcomings. Affected students are encouraged to avail themselves of this provision promptly and consult their departments for a comprehensive understanding.
I hope you find this article helpful.