Binyaminu Usman Polytechnic (BUPOLY), is an institution that stands as a beacon for academic excellence. For those seeking to further their education, BUPOLY has opened its gates for the 2023/2024 academic session, presenting a range of programmes tailored to meet diverse academic ambitions.
BUPOLY HND Admission Form 2023/2024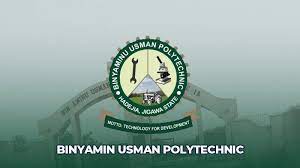 | | |
| --- | --- |
| Announcement 📢 | BUPOLY Admission Form for 2023/2024 |
| Location 📍 | Binyaminu Usman Polytechnic, Hadejia, Jigawa |
| Programmes Offered 📜 | HND, PRE-HND, Diploma, Certificate, Part-Time |
| Application Portal 💻 | BUPOLY Admissions Cloud |
| Payment Methods 💳 | Online or Bank Payment (via Remita) |
| Note 🚫 | Ensure complete and correct info; College not responsible for errors. |
| Status Check 🔍 | Log in later to check admission status |
| Key Application Steps 🛠 | Visit the portal, create an account, select the application type, choose payment method, complete Remita verification, and fill in the required data. |
Programmes Offered at BUPOLY for 2023/2024
For the forthcoming academic year, BUPOLY is proud to announce its array of courses, which include:
Higher National Diploma (HND)
PRE-Higher National Diploma (PRE-HND)
Diploma
Certificate
Part-Time Programmes
Each of these programmes, meticulously designed, encapsulates the essence of the comprehensive courses provided by the Polytechnic.
The Application Process: A Step-by-step Guide
Nurturing dreams and shaping futures, BUPOLY has streamlined its application process to ensure a smooth and efficient experience for aspiring candidates.
Initiating Your Application Journey:

Begin at the official portal: BUPOLY Admissions
Opt for NEW APPLICATION, prominently located atop the page.
Furnish the form with the requisite applicant details.
Use your phone number for both the Username and Password, then proceed to log in.

Navigating the Welcome Page:

Upon successful login, a friendly welcome page materialises.
Here, peruse the drop-down menu to earmark your specific application type.

Deciphering the Payment Mechanism:

Two predominant avenues await Online Payment and Bank Payment.

Embarking on Online Payment:

Register your email address, choose your preferred payment avenue (such as Verve, or MasterCard), and ensure the accuracy of the details provided.
Once assured, click "I accept" to progress.
Populate the required card details and confirm with "ok" to authorise payment.
A form, available post-Remita verification, allows candidates to input further details.

Venturing into Bank Payment:

Register your email, earmarking 'bank branch' as your payment preference.
Generate the necessary invoice and make your way to the bank for the transaction.
With payment done, note the Remita Retrieval Reference (RRR) and enter it on the portal.
After Remita's verification, a comprehensive form awaits completion.
Points to Ponder:
It is of paramount importance to ensure the completeness and accuracy of all details before finalising the application on the declaration page.
For future reference or to ascertain the application status, one can always log back in and click on 'Admission status'.
BUPOLY prioritises transparency, and as such, will not be liable for applications marred by inaccuracies or incomplete information.
By following this guide meticulously, students stand at the threshold of an enriching academic experience at Binyaminu Usman Polytechnic. It's more than just an institution; it's a journey of discovery, growth, and potential.
I hope you find this article helpful.