Planning to pursue higher education from a reputable university? Do you know that the fee you will be paying can eventually impact your future salary? Research conducted on top-rated undergraduate programs revealed that among the streams that fetch the highest employment rates are technical degrees. These included engineering, computer science, and business studies.
Can University Tuition Affect Your Future Salary?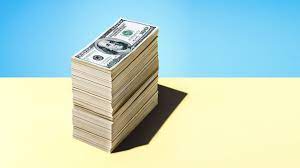 Pupils with a graduation degree in any of these courses have been shown to enjoy better employment rates and good salaries.
1. Universities That Can Secure Your Future 
There is a range of programs offered by various universities across the world that students can opt for yet students going to only a handful of the high-ranking ones take home the largest paychecks.
A study shows that a student of Stanford University was offered the highest salary recorded at $165,000. Moreover, those who went to public universities earned around 80% of what graduates from private universities were likely to earn.
Studies showed that computer science students who joined the IT sector received high joining salaries and topped the list, followed by engineering students and business grads, in that order.
Some of the top-undergrad schools that guaranteed the highest employment rates:
Auburn University's College of Engineering
Georgetown's McDonough School of Business
Pennsylvanian State University's College of Information Sciences and Technology
Ivy League colleges
Students from Wesleyan and Haverford University topped the list among those who wished to pursue teaching liberal arts as a career. Based on the studies conducted, teaching in American Universities such as Duke, Columbia and Georgetown looked promising.
Students pursuing Business and Finance in their undergrads at the University of Pennsylvania were likely to be hired by top employers such as Goldman Sachs.
In the field of Community Service and Social Work, grads from Barnard College and Washington University were likely to be employed at non-profit organizations.
Students from the University of Michigan and Ivy League Colleges who pursued a law degree fared better than their counterparts who went to other colleges.
2. Shaping a Student's Career 
Universities invest in students in the form of education and support. Higher education institutions indicate that they don't collect any incentives from students for their placements in high-paying companies.
Instead, once the students get a job, they pay a percentage of their income to the university as agreed upon. This means that unless students get a job, the university does not earn anything from the students. Most universities allow a certain percentage of the salary that the students are expected to pay upon getting a job.
Some top universities confirmed that in an incidence where students don't land a job, they terminate the agreement after a few years even if they don't collect anything. Such an income share agreement is in most cases offered by private investors.
This is a great way to maintain discipline, especially when it comes to financing higher education. Universities indeed need capital to run their operations. This model works as an investment for the schools.
So what happens when a student loses or leaves a job before having paid the complete amount to the university agreed upon? Top-ranking universities say that they pause payments in such cases and don't charge any interest either.
READ ALSO: HOW CAN STUDENTS IMPROVE SELF-TALK FOR SUCCESS?
3. The Changing Face
Studies indicate that more than 40% of college graduates accept jobs that don't require a degree. Also, around 11% of younger grads in 2018 were found to be underemployed.
Sometimes less desirable positions are accepted by students due to a lack of opportunities but university degrees benefit beyond just a job. They offer better options that help shape careers and secure their future financially.
When students go to elite universities, despite the higher tuition fees, they have more benefits to take away. Universities such as the Lambda School aim to invest a complete academic year in their students to prepare them for beneficial and long-term employment. This would be beneficial for both the student and the university. When students and universities share the risk, they are both incentivized.
So should students and their families consider the duration of the course? Attending a longer course means having to stay for long in the University thereby increasing the accommodation cost and the tuition fee.
Let's say, you decide to do a major in engineering over economics only to realize that it would take an extra year to complete engineering. What are the things you would look at? Yes, you would consider the opportunity cost associated with your chosen course.
Practically, this translates to the fact that if engineering graduates can make more money every year than economic graduates, it would take them a certain number of years to make up for their lost salary. While doing such a calculation, you would have to consider the living expenses and the tuition fees for that extra year.
The monetary costs and the benefits that come from studying at elite universities are part and parcel of the burden that the students would have to bear. Competitive institutions are better positioned to prepare their students well so that they can secure higher-paying jobs.
4. Is It Worth Going to an Elite Institution?
Elite Universities are concerned about their prestige and prepare their students accordingly. It is the number of aspiring students who apply to these universities that contributes to its prestigious stand. Over and above this the other indicator that determines the status of a college is its ability to place an impressive lot of students.
Top universities are not only able to get their students recruited by companies at home but also in other countries. Although the tuition fee you pay would be much higher as compared to other institutions, it can get you a better salary.
Not that an affordable college isn't good but if you are seeking the best opportunities and a big salary, the tuition fees you pay could directly be proportionate to the salary you can bag. Of course, not to forget, pursuing any course from the best university offering the stream does come with its perks.
I hope you find this article helpful.