Business consultants provide a wide variety of services to customers wanting to improve sales, performance or productivity. Many professionals enter this career for a variety of reasons, so it's important to reflect on the different reasons and benefits provided in this career path. Learning about different reasons describing why you might become a business consultant can help you determine if this career path is the right choice for you.
In this article, we explore duties that consultants might perform and review eight reasons detailing why you might become a business consultant.
What does a business consultant do?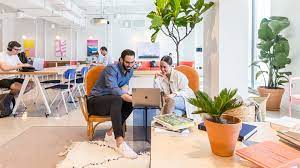 Business consultant duties vary between clients, industries and locations. The main responsibility of consultants is to provide actionable advice that can help an organization improve. These improvements might involve increasing revenue, developing consumer loyalty or enhancing employee satisfaction, among other improvements. Common duties these professionals complete regardless of client, industry or project scope include:
Delegating tasks or assignments for client projects

Collaborating with customers to perform business assessments

Developing project budgets in alignment with customer finances

Creating company business plans that correlate with client goals

Assisting with contracting or hiring new talent for client projects

Reviewing client performance reports to identify improvement opportunities
8 reasons to become a business consultant
There are several items to consider when determining if this career path is the right choice for you. Here are eight reasons to consider becoming a business consultant:
1. You get to work with a wide variety of individuals
Business consultants work with a variety of professionals within an organization. This can help them better understand a company's current problems and market strength, which enables them to develop effective solutions. Some professionals that consultants might work with include:
Financial managers

Department managers

Customer service representatives

Program managers

Company executives
2. You can expand your business knowledge
Consulting with a variety of companies, customers and professionals can help you expand your business knowledge. This can help you provide more comprehensive advice for companies and can enable you to expand your consulting services. For example, you might work with a client's finance team to evaluate the financial health of the organization, which can help you become more familiar with finance and accounting concepts. This can help you improve your future evaluations with finance and accounting reports from future clients because you're more familiar with the language and reports.
3. You get diverse experience
Business consultants advise companies in a variety of industries. They also provide advice for a variety of problems, which provides consultants the opportunity to gain a multitude of different experiences. For example, you might provide advice to a technology company wanting to improve its market position. You might also then advise a retail company to help gain consumer interest and improve sales.
4. Tasks vary day-by-day
Business consultants often oversee large projects for their customers, which often involve different types of tasks daily. The larger or more complex the project, the more likely business consultants are to perform a wider variety of tasks. Having different tasks daily can also help you engage more with a project and have higher job satisfaction because each day is different from the day before.
5. You can expand your professional network
Working with many different clients and companies can help you expand your professional network. Networking with clients and companies can help you generate consulting sales leads based on recommendations from your clients. This can help you increase your consumer base and improve your brand reputation as a high-quality business consultant.
Professional networks can also help you understand more about customer wants and industry trends because you can connect with a variety of subject matter experts. These experts can provide insight into market trends and help you gain an understanding of the developing business requirements that a company might want to remain competitive in its market. These networks can also enable you to learn about what certifications and experiences a client might want in a business consultant.
6. You can control your schedule
Since projects vary in scope and level of involvement, you have more control of your schedule as a business consultant. This can help you allocate your time and resources to a project to maintain its efficiency and reduce expenses. Having control over your schedule can also help improve your work-life balance. Some days you might work a few hours, which allows you more time for activities outside of your professional life.
7. You can further develop your project management skills
Business consultants often refine their project management skills as they gain experience with different clients. Many peripheral skills contribute to project management capabilities and, by developing these other skills, you can further enhance your project management skills. Time management, leadership, communication, organization and attention to detail all contribute to becoming a successful project manager. Developing these skills can also improve your consulting abilities and improve customer satisfaction with your consulting services.
8. You can earn a competitive salary
Business consultants earn a national average salary of $77,364 per year. Salaries can vary between employers, individual experience, education and locations. Consultants can also elect to receive a variety of employment benefits, such as:
401(k) retirement plan

Medical insurance

Flexible schedules

Life insurance

Paid time off

Parental leave
The Bureau of Labor Statistics reports a job outlook of 14% for management analysts, who perform many of the same duties as business consultants. This growth between 2020 and 2030 is likely due to the increase in companies wanting to improve their processes and reduce business expenses. Business consultants who specialize in health care or IT might also see more jobs become available as these two industries continue to expand.
I hope you find this article helpful.