If you run a small business, you might find you need occasional expert advice about certain topics and strategies. In these scenarios, you might benefit from a consultant's help. The challenge is finding a reputable professional who specializes in your industry, business type and needs. In this article, we explain how to find small business consultants and tips to help.
What is a small business consultant?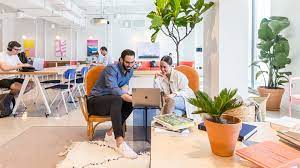 A small business consultant is a professional who can provide company leaders with unbiased advice, guidance, and support. Small business owners might hire consultants to help them with tasks such as:
Marketing and SEO

Accounting

Information technology (IT)

Content production

Human resources

Public relations

Systems optimization
Small business consultants usually work for clients short-term or part-time as contract or freelance employees. They identify areas where the company needs improvement and solve temporary challenges. The consultant usually has the skills or knowledge the client and their staff need without hiring a full-time employee. The consultant's goal is to help the small business succeed by improving its operations and performance.
How to find a small business consultant
When searching for a small business consultant, you want to find an individual with the right expertise who is within your budget. Follow these steps to find a business consultant:
1. Define your needs
Clearly define what you are looking for in a consultant before you search for one. Most consultants specialize in one industry or area, such as human resources, public relations, management or legal. Look for one whose target audience and expertise match your company's. These consultants already understand the industry and what it takes to succeed in it.
If you decide to hire a consulting firm, consider its size, as well. Large firms can help your small business with all aspects of its operations. Smaller firms might be able to give you more time, support and attention than large firms but typically offer expertise in fewer areas. Determine what guidance you want or the problem you need to be solved so you can communicate that information when interviewing potential consultants.
2. Determine the contract's scope and budget
Decide how long and frequently you need a consultant's help and how much you can afford to pay. Also, determine whether the consultant can work remotely or needs to come to your office. This information is important when determining a consultant's availability and preferences. Some business consultants like short-term assignments while others prefer extensive, long-term projects.
Determine your budget before searching for consultants, as well. Business consultants might charge by the hour or the project, and some require a certain amount of advance payment. How they set their fees can affect your budget significantly.
3. Network
When you are ready to find consultants, start by asking for recommendations from professionals you know and trust. Email business owners or CEOs in your industry to find out if they have hired business consultants to solve similar problems or know experts in the area you need. If other successful professionals have had good experiences working with a particular consultant, you might have a positive outcome, as well.
4. Search consultant marketplaces
You can find a variety of online marketplaces that allow you to search for consultants by location, budget, industry and expertise. Some let you create postings advertising your needs, and consultants come to you with their resumes and rates. Other sites collect your information and match you with the consultant they think best meets your needs. You can find consultant marketplaces easily by searching online.
5. Post on social media
Social media and professional networking sites can be effective resources for finding business consultants your connections recommend. Create a post or message listing your consultant needs. Search for keywords related to your business, such as "venture capital," to find professionals tagged with those skills or expertise. If a small business consultant's professional networking profile has hundreds of recommendations from their peers, they are probably a good hire.
6. Research freelancer sites
Freelancer sites differ from consultant marketplaces in that they include profiles from many types of contract workers. You can find consultant listings on these sites, however. If you need a consultant with a specific skill, such as accounting, you might prefer searching freelancer sites for exactly that type of professional. These sites also usually include valuable reviews from past clients.
7. Review the consultant's background
Once you have identified one or more consultants you are interested in hiring, review their background to make sure they have the experience to meet your needs. Ask to read their resume to learn about their:
Degree

Certifications

Accomplishments

Project types

Strengths

Experience in your industry
Ask for testimonials as proof of their work. If a consultant has done a good job in the past, their clients should be eager to share their experiences. You might also be able to search for testimonials on the consultant's website or social media profiles. Also ask for the business consultant's portfolio or examples of articles, podcasts and presentations they have given to learn what information they usually share with their clients.
8. Ask questions
Interview potential small business consultants to determine their work style and how they can benefit you. Useful questions to ask might include:
Who will I work with directly?

How do we meet and communicate—by phone, email, video conferencing or in person?

What did you do professionally before becoming a consultant?

Have you ever managed a small business and, if so, for how long?

What hours and days are you available to work, and can I contact you any time of day?
Tips for finding consultants for your small business
When you search for consultants, find one you connect with, is easy to communicate with and who has proven experience in your field. Here are several other tips for finding consultants for your small business:
Hire a consultant based on their expertise in the area you need it, rather than just their reputation.

Choose a consultant who agrees to sign a contract describing the project's cost, deadline, goals and expectations.

If you want the best advice on a wide range of business topics, consider hiring a large, reputable management firm with hundreds of employees skilled in many specific areas.

If you need highly specialized services, consider hiring an independent consultant with a focus in that area.

Include virtual consultants in your search to expand your access to more talent.

Get quotes from multiple consultants, and compare rates to determine fair prices.

Before you hire a business consultant, clearly define how they set their rates and charge for their work.

Avoid consultants who are difficult to book appointments or interviews with, which might indicate they have large workloads and little time for new clients.
I hope you find this article helpful.