This is to inform the general public and prospective students of the Covenant University Ota that the school management has reopened the 2023/2024 Covenant University Post UTME registration portal.
Interested candidates are advised to purchase the registration form before the Covenant University Post UTME form closing date for registration. This article shall provide detailed information on the application processes.
                         Covenant University Post UTME Form 2023/2024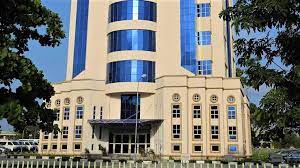 Covenant University Degree Courses
Accounting
Architecture
Biochemistry
Building
Business Administration
Biology:

(Applied Biology and Biotechnology)

Chemical Engineering
Civil Engineering
Computer Engineering
Computer Science
Economics
Electrical and Electronics Engineering
English
Estate Management
Finance

Finance (Finance & Technology)

Industrial Chemistry:

(Analytical/Environmental Chemistry) (Materials/Polymer Chemistry)

Industrial Mathematics

Industrial Mathematics-Statistics
 Industrial Mathematics-Computer Sciences

Industrial Physics:

(Applied Geophysics)
(Electronics and IT Applications)
(Renewable Energy)

Industrial Relations and Human Resource
Information and Communication Engineering
International Relations
Mass Communication
Mechanical Engineering
Management Information System
Marketing
Microbiology
Petroleum Engineering
Political Science
Policy and strategic studies
Psychology
Sociology
Covenant University Post UTME Eligibility
To be eligible for admission to Covenant University, prospective students must:
Obtain JAMB forms, choose Covenant University, and sit for the UTME as prescribed in the relevant advertisement for the 2023/2024 admission exercise.
Complete the Covenant University Application Forms available online.
Review the website information for your program of interest, specific program admission requirements, and application deadlines. All materials submitted in support of the application must be received by the published application deadline.
How to Apply for Covenant University Post UTME Form
International students should visit https://admportal.covenantuniversity.edu.ng/internationalstudents.php for more information on how to apply.
If you are applying from Nigeria, follow the processes outlined below:
Begin your application at: https://admportal.covenantuniversity.edu.ng/.
Upon submitting the online application form, your admission evaluation process will be initiated. Please adhere to the guidelines provided below for the submission of electronic documents.
READ ALSO: GODFREY OKOYE UNIVERSITY POST-UTME FORM
NON-REFUNDABLE APPLICATION FEE:
The application form fee is non-refundable.
The application form can be saved with a view of completion at a later date.
An application cannot be submitted if the application fee is not paid at the end of the form.
The application form fee for the 2023/2024 academic year is 

N7,000 (Seven Thousand Naira Only)

.
The post-UTME Screening fee is

N2,000 (Two thousand Naira only)

.
Transaction charges apply, 

N900 (Nine Hundred Naira Only)

 via card payment and 

N600 (Six Hundred Naira Only)

for bank / over-the-counter transactions.
DOCUMENT UPLOAD REQUIREMENTS:
For a complete application, upload the following documents:
Birth Certificate Scanned
2023 JAMB result featuring a clear passport-sized photo
WAEC or NECO Result (if available)
Parental Sponsorship Letter
Ensure all documents are in PDF format and do not exceed 100kb in size.
PRINCIPAL AND SPIRITUAL LEADER REFERENCE LETTERS:
Two official recommendations are necessary to finalize your application. These endorsements should come from individuals capable of evaluating your potential for undergraduate studies at Covenant University, such as your Spiritual Leader, Principal, or a teacher from your school. Covenant University employs a secure online recommendation system that will:
Automatically send an email to your recommenders with instructions for submitting their recommendations online.
Enable applicants to monitor received or pending recommendations and follow up with recommenders if necessary.
Accelerate the processing of recommendations, which will be included in the online application once submitted.
Notify you automatically when recommendations have been received.
CUSAS SCREENING AND BOOKING:
There will be a Computer-based Post-UTME screening, which will take place at Covenant University, Canaan Land, Km. 10 Idiroko Road, Ota, Ogun State. The screening schedule would be accessible via the Screening Booking. Candidates will be notified via text messages. All candidates are required to pay the sum of Nine Thousand Naira Only (N9,000.00), which entails Seven Thousand Naira (N7,000.00) for the form and Two Thousand Naira (N2,000.00) for post-UTME screening. The fee can be paid with CUSanwo
Km. 10 Idiroko Road, Canaan Land, P.M. 3 1023, Ota, Ogun State, Nigeria Tel: +234-303 355 0046, +234-903 355 0049 Website: www.covenantuniversify.edu. ng
In summary, Covenant University offers a diverse range of courses and an excellent academic environment for students to excel. Prospective students should carefully follow the application process and meet the eligibility criteria to secure their place in the university for the 2023/2024 academic session.
I hope you find this article helpful.