In an exciting development, Covenant University has officially published its admission list for the 2023/2024 academic session. This critical announcement brings an end to the anxious wait of numerous candidates who took part in the Covenant University Scholastic Aptitude Screening (CUSAS). This comprehensive list delineates the names of individuals who have been provisionally accepted into various undergraduate programs at this esteemed institution.
     Covenant University Undergraduate Admission List 2023/2024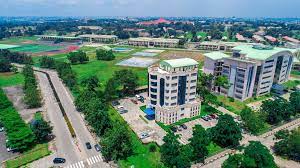 | | |
| --- | --- |
| 📚 Admission List | Released for the 2023/2024 academic session at Covenant University. |
| 🌐 Online Access | The list is available on the university's website. |
| 📋 CUSAS | Candidates who took part in the screening now have results. |
| 🔒 How to Check | Login to the admission portal with your credentials. |
| ✅ JAMB CAPS | Admitted students should accept or reject the offer. |
| 🔄 Batch Releases | The admission list is released in batches; keep checking. |
| ⏳ Awaiting Result | Upload your O'Level results if you haven't already. |
| 🎉 Congratulations | Well done to those who received admission offers. |
Availability of the Covenant University Admission List Online
Those who wish to ascertain their admission status can do so through Covenant University's dedicated online portal. This renders a more expedient and seamless procedure for candidates who are eager to confirm their academic future.
How to Confirm Your Admission Status on Covenant University's Portal
You can verify your admission from the list of names published by the university.
You can  verify your admission by following these straightforward steps:
Navigate to Covenant University's admission portal by visiting https://admportal.covenantuniversity.edu.ng/login.php.
Log in using your respective credentials.
Browse through to locate your admission status.
READ ALSO: UNILAG MASTERS IN URBAN MANAGEMENT PROGRAM
Upon successful admission, candidates are strongly urged to proceed to the Joint Admissions and Matriculation Board (JAMB) Central Admission Processing System (CAPS) portal. On this platform, candidates must either accept or reject their offer. For further guidelines on how to navigate this, kindly refer to How to Reject/Accept Your Admission on JAMB CAPS.
What If You Have Not Yet Been Admitted?
Fear not, as the admission list is released in several batches. It is thus advisable for candidates to regularly check the Covenant University website for updates on the admission list.
Special Advisory for Candidates with Awaiting Results
Candidates who have yet to upload their O'Level results at the time of their JAMB application should immediately take action. They are encouraged to visit a nearby Computer-Based Test (CBT) Centre to upload their O'Level results onto the JAMB website.
Congratulatory Notes to Admitted Candidates
Hearty congratulations are in order for all candidates who have successfully secured a spot in the Covenant University Admission List for the 2023/2024 academic year. This monumental achievement is a critical step toward shaping a promising academic and professional future.
In summary, the release of the Covenant University Admission List marks a significant milestone for aspiring scholars aiming to join this illustrious institution. For those fortunate enough to gain admission, the next step involves confirming the offer through JAMB's CAPS portal. As for those still awaiting their status, patience is encouraged along with periodic checks for updates. Regardless of the outcome, it's an exhilarating time filled with possibilities.
I hope you find this article helpful.