Ebonyi State University, known as EBSU, is a prominent state-run higher educational establishment located in Abakaliki, Nigeria. Established in 1999, the institution has continued to uphold its commitment to providing top-tier education to its students.
EBSU Cut-Off Mark For Admissions 2023/2024
| | |
| --- | --- |
| 🏛️ University | Ebonyi State University (EBSU), Abakaliki |
| 🗓️ Year | 2023/2024 Academic Session |
| 🎯 Cut-Off Marks | The general cut-off is 140 |
| 🌡️ Eligibility | A score above the cut-off for Post UTME |
| 🏥 Medicine | The minimum score for Medicine and Surgery is 260 |
| 📚 Law | Law requires a minimum score of 240 |
| 📊 Management | Accountancy requires a minimum score of 180 |
| 🌿 Agriculture | Food Science needs a minimum score of 150 |
Key Information: EBSU's Cut-Off Marks for 2023/2024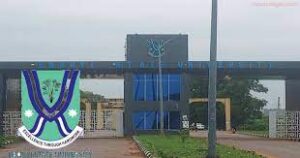 The EBSU admission cut-off marks are crucial determinants in the institution's admission exercise. Scoring at or above the stipulated marks enhances one's eligibility for the Post UTME screening exercise. Conversely, marks below the cut-off render a candidate ineligible.
General EBSU Admission Cut-Off:
140 is the general cut-off mark set by the administration of EBSU for the 2023/2024 academic year.
Breakdown of Departmental Cut-Off Marks
1. Faculty of Medicine
Medicine and Surgery: A minimum score of 260 is necessary.
Anatomy: A required score of 180.
Physiology: Candidates need to achieve at least 180.
2. Faculty of Health Science and Technology
Nursing Science: The threshold is set at 260.
Medical Laboratory Science: Prospective students should aim for 250 or above.
3. Faculty of Law
Those vying for a spot must ensure a minimum score of 240.
4. Faculty of Management Science
Accountancy/Accounting: An approved minimum score of 180 is stipulated.
Public Administration: Candidates should target 150 or higher.
For other Management courses, a score of 140 is considered acceptable.
5. Faculty of Social Science and Humanities
Mass Communication demands a score of at least 200.
Political Science has set its bar at 170.
Economics candidates should look to score 160 or more.
All other courses under this faculty require a minimum of 140.
6. Faculty of Science
Computer Science: The minimum score to aim for is 200.
Applied Microbiology and Biochemistry both share a cut-off of 160.
For the remaining Science courses, 140 is the cut-off.
7. Faculty of Agriculture and Natural Resources Management
Food Science and Technology necessitates a score of 150.
For other courses under this faculty, candidates should aim to score at least 140.
8. Faculty of Education
The benchmark for this faculty is set at 140.
SEE ALSO: EDO STATE POLYTECHNIC POST-UTME FORM
In summary, it's essential for prospective students to be well-acquainted with the cut-off marks to better navigate the admission process. We hope this comprehensive breakdown aids you in your journey to join Ebonyi State University. Best of luck.
I hope you find this article helpful.