Attention all aspiring students of Federal Polytechnic Ilaro! The much-awaited Higher National Diploma (HND) screening results for the 2023/2024 academic year have officially been unveiled. Continue reading to discover a step-by-step guide on how to access your performance.
Federal Poly Ilaro HND Screening Result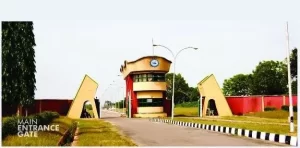 | | |
| --- | --- |
| 🎓 Institution | Federal Polytechnic Ilaro |
| 📆 Session | 2023/2024 Academic Year |
| 📊 Result Status | Released |
| 🖥️ Access Portal | https://applications.federalpolyilaro.edu.ng/Applicant/PostUtmeResult |
| 🧾 Application Detail | Supply Application Number |
| 💳 Payment Detail | Enter RRR Number for application |
| 🖱️ Action | Click 'Check Result' |
| 📞 Support | Email: support@lloydant.com or call 07088391544 |
A Glimpse into the Announcement
The management of the Federal Polytechnic, Ilaro, has graciously brought to light the outcomes of the HND entrance examination/screening exercise. All candidates who took part in this pivotal event are now at liberty to review their results. The revelations for this session's HND screening results are effortlessly accessible via their online platform.
Accessing Your Results: A Comprehensive Guide
Step 1: Head to the Official Portal
Embark on your journey by visiting the Federal Polytechnic Ilaro official screening result portal: https://applications.federalpolyilaro.edu.ng/Applicant/PostUtmeResult.
Step 2: Choose Your Program
Navigate through the list and pinpoint the program you registered for.
Step 3: Input Details with Precision
For the next step, it's paramount to key in your Application Number in the designated column. Following this, accurately provide the RRR Number associated with your application.
Step 4: The Grand Reveal
Post furnishing all details, you're merely a click away. Hit the 'Check Result' button and behold the outcome of your Ilaro Poly HND screening examination.
Encountering Hurdles? Here's How to Reach Out
Should you find yourself ensnared in any quandaries or technical hitches, fret not. The institution offers prompt and reliable assistance. Channel your concerns via email to support@lloydant.com. Alternatively, a direct line to assistance is available at 07088391544. The dedicated team stands ready to facilitate a smooth result-checking experience.
In summation, we congratulate all candidates for their tenacity and commitment throughout the examination process. This is merely a stepping stone in your academic journey. Best of luck to everyone!
I hope you find this article helpful.