The Management of Federal Polytechnic Bauchi (FPTB) has officially announced the list of candidates successfully admitted into their Higher National Diploma (HND) programs for the academic session of 2023/2024. This critical update serves as an essential milestone for candidates who applied and have been eagerly waiting for their admission status.
Federal Polytechnic Bauchi HND Admission List 2023/2024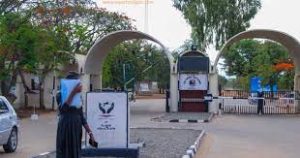 | | |
| --- | --- |
| 📣 Announcement | FPTB HND admission list for the 2023/2024 academic session has been released. |
| 🌐 Portal Access | The list can be accessed online. |
| 📋 How to Check | Requires academic year, applicant name, department, and level of study to be entered. |
| ⚠️ Note | Admission is provisional and subject to confirmation of suitability. |
| 📜 Documentation | Originals of certificates and medical fitness certificates are required. |
| ⏰ Timing | Immediate screening and registration are required. |
| 🚫 Restrictions | False information or lack of qualification may lead to withdrawal. |
| 💳 Payment | Must be in full, in designated banks. No refund after receipt issuance. |
HND Admission List: Published and Accessible Online
The Federal Polytechnic Bauchi HND Admission List has been uploaded to the institution's official portal, thus making it publicly accessible.
Procedure for Verifying FPTB HND Admission Status
How to Access the FPTB Admission Portal
Navigate to the Federal Polytechnic Bauchi Admission Status Portal: https://portal.fptb.edu.ng/admissions/checkList
Select the Academic Year: 2023/2024
Input your Applicant Details: Insert your Applicant Name or Application Number in the designated field.
Choose your Department: Specify your course department.
Select Level of Study: Choose HND.
Display List: Finally, click on the 'Display List' button to review your FPTB admission status.
Important Notes: Ensuring Compliance and Registration
Credentials Verification and Eligibility
The admission offer is contingent upon the verification of your qualifications as presented in your application. Candidates are required to present their original Certificate(s) or Statement of Results during registration.
READ ALSO: BABA-AHMED UNIVERSITY POST-UTME FORM
Criteria for Accepting O-Level Certificates
For applicants with O-Level results from the year 2013 or earlier, only original certificates will suffice for registration.
Medical Fitness Requirement
All admitted candidates are obligated to be certified as medically fit by a qualified Medical Practitioner, whose credentials are acceptable to the Polytechnic. The attached Medical Examination Form must be duly completed and submitted prior to registration.
Health Insurance Registration
Admitted students must also register with TSHIP at the institution's medical center.
Immediate Screening and Registration
Candidates are advised to report promptly for screening and complete their registration procedures.
Dress Code
A proper and decent mode of dressing is expected; inappropriate attire is strictly forbidden.
Departmental Clearance and Fees Payment
Prior to making any payments, clearance
I hope you find this article helpful.