Federal Polytechnic, Ado-Ekiti (FEDPOLYADO), has carved a niche for itself in the educational landscape of Nigeria. Now, the institution has released the cut-off mark for the 2023/2024 academic session. If you intend to apply for the FEDPOLYADO post-UTME exercise, this article is particularly pertinent for you.
History of Federal Polytechnic, Ado-Ekiti
Established in January 1977, FEDPOLYADO began its journey in Jos, Plateau State. A year later, in 1978, the Federal Government of Nigeria moved the institution to Akure, Ondo State, adhering to a balanced distribution of Federal Government institutions across the federation. By 1986, the movement to its permanent site in Ado-Ekiti was accomplished.
SEE ALSO: NIGERIAN BRITISH UNIVERSITY (NBA) POST-UTME FORM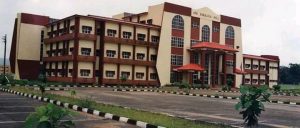 Federal Poly Ado Cut-Off Mark
The cut-off mark plays a pivotal role in determining eligibility for admission. For the 2023/2024 academic session, the cut-off mark for all the under-listed National Diploma (ND) courses at FEDPOLYADO is set at 140. Candidates must have scored at least 140 to apply for the ND courses.
Courses and their Cut-Off Marks (All 140)
Accountancy
Agricultural and Bio-Environmental Engineering Technology
Agricultural Engineering/Technology
Agricultural Technology
Architectural Technology
Arts and Design
Banking and Finance
Building Technology
Business Administration & Management
Civil Engineering Technology
Computer Science
Electrical/Electronic Engineering Technology
Estate Management and Valuation
Fisheries Technology
Food Technology
Glass/Ceramics Technology
Horticultural Technology
Marketing
Mass Communication
Mechanical Engineering Technology
Mineral and Petroleum Resources Engineering Technology
Office Technology and Management
Purchasing and Supply
Quantity Surveying
Science Laboratory Technology
Statistics
Surveying and Geo-Informatics
Taxation
Urban and Regional Planning
If you meet the cut-off mark for your chosen course, the next steps in the admission process await you. Stay abreast of updates from FEDPOLYADO, and prepare for what lies ahead in your academic journey.
In summary, Federal Polytechnic, Ado-Ekiti continues to be a beacon for technological and vocational education in Nigeria. With a history dating back over four decades, the institution stands firm in its commitment to educational excellence.
The release of these cut-off marks is a critical step in shaping the future of aspiring students. It sets the stage for an exciting academic session ahead, promising not only knowledge but also the development of skills essential for the nation's growth.
If you have your eyes set on any of the courses listed above, ensure that your score meets or exceeds the threshold. Your future at Federal Polytechnic, Ado-Ekiti could be just around the corner. Don't hesitate to embark on this thrilling educational adventure. It's not just about acquiring a degree; it's about crafting a future filled with possibilities. Join FEDPOLYADO and take a decisive step towards success.
I hope you find this article helpful.