In accordance with the academic calendar and regulations of Federal University, Birnin Kebbi (FUBK), the institution's Directorate of Examination and Registration brings forth an important notification. This involves the opening of the Add and/or Drop course registration portal for the Second Semester of the 2021/2022 and 2022/2023 Academic Sessions. This update aims to assist students in planning their academic trajectories more effectively while meeting institutional requirements.
FUBK 2nd Semester Add And Drop Course Registration 2023/2024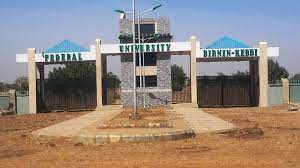 | | |
| --- | --- |
| 📆 Dates | 4th to 16th September 2023. |
| 📍 Portal | Second Semester Add and/or Drop registration. |
| 📚 Eligibility | All FUBK students. |
| 🗂️ Procedure | Contact Heads of Department, Examination Officers, or Level Coordinators. |
| 💵 Fees | N1000, payable via Remita. |
| 📑 Forms | Available at the Academic Office after payment. |
| 🚫 Deadline | No changes after 16th September 2023. |
| 📝 Directorate | Directorate of Examination and Registration enforces deadlines. |
Time-Frame for Add/Drop Course Registration
Limited Time Window: Act Fast
It is essential for students to note that the portal for Add and/or Drop course registration will be accessible for a limited time frame. Specifically, the window extends from Monday, 4th September 2023 to Friday, 16th September 2023. This two-week period is the only slot within which course modifications can be processed.
READ ALSO: CITI POLYTECHNIC POST-UTME FORM
Steps for Modifying Your Academic Roster
Contact Relevant Authorities: Seek Professional Advice
Should students contemplate adding or dropping a course for the Second Semester, it is strongly advised that they contact their Heads of Department, Examination Officer, or Level Coordinator. This proactive approach is endorsed to secure apt guidance and to avert potential academic complications.
Payment and Form Collection: Financial Procedure
For those who decide to go forth with the add/drop procedure, a form is obtainable at the Academic Office. However, to obtain this form, a payment of N1000 is required. This fee should be deposited into the University's account through the Remita payment platform.
Strict Compliance: No Extensions or Exceptions
The Directorate of Examination and Registration stipulates, in no uncertain terms, that no add and/or drop processes will be accommodated after the lapse of the stipulated two-week period. It is therefore imperative that students adhere strictly to this timeline.
In summary, this announcement comes as a significant component of Federal University, Birnin Kebbi's continual commitment to facilitating a streamlined educational experience for all students. It is paramount that this advisory is not merely perused but acted upon in a timely manner. This is an essential exercise in maintaining both academic compliance and excellence.
Your attention to this important academic protocol is not just mandatory but could redefine your educational experience at FUBK. Act now.
I hope you find this article helpful.