Situated in Gashua, a thriving town in Yobe State, Nigeria, Federal University, Gashua stands as an academic beacon that was established in the year 2013. This institution has swiftly become a cornerstone for higher education in the region, offering an array of courses in diverse fields.
FUGASHUA Cut-Off Mark For Admission 2023/2024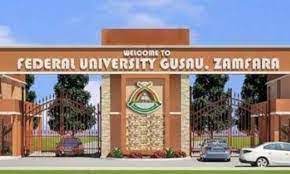 | | |
| --- | --- |
| 🏫 Institution | Federal University, Gashua (FUGASHUA) |
| 🗺️ Location | Gashua, Yobe State, Nigeria |
| 🗓️ Academic Session | 2023/2024 |
| 📚 Cut-off Mark | 140 in the JAMB examination |
| ✅ Eligibility | Score at least 140 in JAMB |
| 📚 Courses Available | Various, from Accounting to Sociology |
| 📢 Announcement | Senate-endorsed cut-off mark |
| ⚠️ Compliance | Prospective candidates urged to note and comply |
Official Announcement
The Senate of Federal University, Gashua, wishes to notify both the University Community and the wider public that it has officially sanctioned a JAMB examination score of 140 as the minimum cut-off mark for admissions into the institution for the academic session of 2023/2024.
Admission Eligibility: Courses Requiring a Minimum of 140 JAMB Score
Candidates who have obtained a minimum score of 140 in the JAMB examination are entitled to apply for enrolment in the following degree programs offered by the university:
ACCOUNTING
AGRICULTURE
ARABIC STUDIES
BIOCHEMISTRY
BIOLOGY
BUSINESS ADMINISTRATION
CHEMISTRY
COMPUTER SCIENCE
ECONOMICS ANDDEVELOPMENT STUDIES
ENGLISH LANGUAGE
FISHERIES AND AQUACULTURE:
FORESTRY AND WILDLIFE MANAGEMENT:
GEOGRAPHY
HISTORY AND INTERNATIONAL STUDIES
HOME ECONOMICS AND MANAGEMENT/ ECONOMICS
HOME SCIENCE AND MANAGEMENT
INFORMATION AND COMMUNICATION SCIENCE
ISLAMIC STUDIES
MATHEMATICS
MICROBIOLOGY
PHYSICS
POLITICAL SCIENCE
PSYCHOLOGY
PUBLIC ADMINISTRATION
SOCIOLOGY
Prospective students are strongly advised to pay heed to this official stipulation regarding the cut-off mark, as this will be instrumental in determining their eligibility for admission into the various courses offered by the Federal University, Gashua.
Note: This information is pivotal for your academic aspirations. It is of the utmost importance that prospective candidates comply with the announced cut-off mark.
I hope you find this article helpful.