The Fully Funded GEM Fellowship in the USA offers MS and Ph.D. level students an outstanding opportunity and access to dozens of the top Engineering and Science firms and Universities in the nation. The GEM Fellowship was designed to focus on promoting opportunities for individuals to enter the industry at the graduate level in areas such as research and development, product development, and other high-level technical careers. GEM also offers exposure to a number of opportunities in academia.
The objective of this program is to promote the benefits of a master's degree within industry. GEM Fellows are provided practical engineering summer work experiences through an employer sponsor and a portable academic year fellowship of tuition, fees, and a stipend which may be used at any participating GEM Member University where the GEM Fellow is admitted. The following financial package is for GEM Fellowships beginning in the Fall or later (i.e., not retroactive for GEM Fellows who began their GEM Fellowship before the Fall). Please note that University / Associate Fellows are nominated by the University, not selected by the applicant.
Fully Funded GEM Fellowship In USA 2024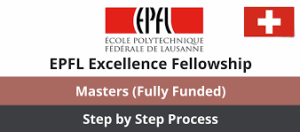 DEADLINE
15 November 2023
STUDY IN
United States Of America
PROVIDER
Gem
STUDY LEVEL
Fellowship, PhD
SUBJECTS
Subjects offered by the university
FUNDING TYPE
Fully Funded Scholarships
Scholarship Eligibility
The eligibility criteria for the Fully Funded GEM Fellowship in the USA are stated below:
Program Eligibility
1. Must be a senior or graduate of an accredited engineering or computer science program at the time of application.
2. Must have a minimum cumulative grade point average of 2.8/4.0.
3. Must contractually agree to intern for two summers with sponsoring GEM Employer, beginning the Summer after sponsorship.
General Eligibility
Under Representation:
Candidates targeted for participation who are members of the following under-represented groups in science and engineering as defined by the United States Bureau of Labor Statistics:
1. American Indian/Native
2. African American/Black
3. Hispanic American/Latino
Citizenship:
Applicants must be U.S. citizens or U.S. permanent residents at the time of application.
GRE:
Applicants are strongly encouraged to take the GRE to qualify for multiple GEM Member University programs. Applicants will be asked to provide test dates and/or GRE scores when available.
University Graduate Program: Applicants must directly apply to a minimum of three (3) GEM Member Universities STEM graduate departments. The deadline to apply to three GEM Member Universities is January 15th OR the relevant STEM graduate department deadline, whichever is earlier. Applicants must be admitted into a GEM Member University graduate program with confirmed department funding support before the GEM Fellowship is awarded.
Scholarship Benefits
The benefits of the Fully Funded GEM Fellowship in the USA are:
Employer Fellows (All applicants must be available for selection by an employer)
1. $4,000 living stipend per full-time semester up to 4 semesters ($8K per academic year – 3 quarters)
2. Minimum $16,000 total stipend over the entire Master's program
3. Up to two paid summer internships with a GEM Employer Member
4. Full tuition and fees provided by a GEM University Member
*The GEM Member University will provide a financial contract at the time the GEM Fellowship is confirmed per this recommended distribution of the GEM Employer contribution.
University / Associate are nominated by the university, not chosen by the applicant.
University Fellows
Full tuition and fees are provided by the GEM Member University
Associate Fellows
1. Full tuition and fees provided by the GEM Member University
2. At least $8,000 stipend per year provided by the GEM Member University For Master Student
3. At least a $16,000 stipend per year provided by the GEM Member University For Ph.D. Student
I hope you find this article helpful.