The Federal University of Technology, Akure (FUTA), a leading institution of academic excellence in Nigeria, has released pivotal details concerning its forthcoming 33rd Convocation Ceremony. As anticipation mounts, this guide is crafted to elucidate vital protocols and requirements for the proud graduates.
FUTA Notice to Grandaunds on 33rd Convocation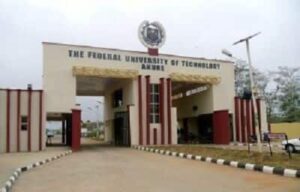 | | |
| --- | --- |
| 🎓 Gown Collection | On a first-come-first-serve basis after fee payment |
| 📜 Mandatory Items | Specially designed scrolls & Order of Proceedings |
| 🎓 PhD Students | Purchase gowns via the School of Postgraduate Studies |
| ⏰ Robing Time | 8.00am at Obafemi Awolowo Auditorium, FUTA car park |
| 🚶 Procession Start | 8.30am |
| 🚫 Dress Code | Fully robed; non-compliance will restrict participation in the procession |
| 📖 Further Info | Check official FUTA website for details on fees, cards, and ceremony instructions |
| 🚫 Venue Etiquette | No entries or exits during the ceremony |
Critical Information for FUTA Graduands
Mandatory Academic Attire
Graduates must understand that participation in the academic procession requires full academic attire. This means:
Academic Gowns: These will be available to graduates on a first-come-first-serve basis after the appropriate fees have been paid.
Special Scrolls & Order of Proceedings: Graduands are to purchase these. Notably, the Order of Proceedings includes the names of all graduating students.
Ph.D. Graduands: All Ph.D. students are required to acquire their academic gowns directly through the School of Postgraduate Studies.
SEE ALSO: KASU ADMISSION CUT-OFF MARK 2023/2024
Protocol for the Day
Timing is crucial. The processional march is a distinguished tradition, and thus, the following timings and regulations have been set:
Robing Time: All students must assemble for robing by 8.00 a.m. sharp at the car park of the Obafemi Awolowo Auditorium, FUTA.
Procession Start Time: The grand procession for graduates commences promptly at 8.30 a.m.
Robing Regulations: Only fully robed graduates will be granted permission to join the procession. Moreover, latecomers will not be accommodated, and joining the procession midway is strictly prohibited.
Ceremony Protocol: Throughout the ceremony, graduands must remain within the venue. Exiting and re-entering will not be permitted.
Additional Instructions & Guidance
For a smooth and memorable convocation experience:
Graduands are advised to coordinate with the officials of their respective schools. They'll provide comprehensive information concerning fee schedules, payment methods, invitation cards, ceremony particulars, and other pivotal instructions.
For further details and any updates, it's wise to consistently check FUTA's official website.
I hope you find this article helpful.