The corridors of Federal University of Technology, Babura (FUTB), situated in the heart of Jigawa State, have been buzzing with anticipation. As prospective students keenly await the commencement of the 2023/2024 academic session's admission process, the university's administrative echelons have officially decreed the benchmark requisite for entry into their esteemed courses.
FUTB Cut-Off Mark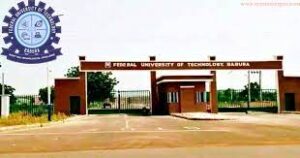 | | |
| --- | --- |
| Uni Overview 🏫 | Federal University of Technology, Babura, Jigawa |
| Session 📅 | 2023/2024 academic admission |
| Civil Eng. 🌉 | B.Tech, Cut-off: 160 |
| Elect. Eng. ⚡ | B.Tech, Cut-off: 150 |
| Mech. Eng. 🛠️ | B.Tech, Cut-off: 150 |
| Cyber Security 🔒 | B.Sc., Cut-off: 150 |
| Software Eng. 💻 | B.Sc., Cut-off: 150 |
| Contact 📞 | FUTB Management |
FUTB's Pivotal Admission Cut-Off Marks Unveiled
Gaining admission to an illustrious institution like FUTB requires more than just passion; it demands academic excellence. It's crucial for aspirants to note the prescribed cut-off marks, a numerical testament to one's diligence and academic prowess, for the various degree courses on offer at FUTB:
Engineering Disciplines:
B.Tech. Civil Engineering: 160
B.Tech. Electrical & Electronics Engineering: 150
B.Tech. Mechanical Engineering: 150
Sciences and Technology Disciplines:
B.Sc. Biology: 150
B.Sc. Cyber Security: 150
B.Sc. Software Engineering: 150
B.Sc. Computer Science: 155
B.Sc. Chemistry: 150
B.Sc. Industrial Chemistry: 150
B.Sc. Mathematics: 150
B.Sc. Physics: 150
B.Sc. Applied Geophysics: 150
B.Sc. Biotechnology: 150
Each aforementioned cut-off mark serves as a clarion call, urging students to gauge their readiness and align their preparations accordingly. As FUTB continues its tradition of fostering academic distinction and producing industry-ready graduates, the university's cut-off marks are reflective of the institution's commitment to nurturing and upholding standards of excellence.
In summary, for potential students of FUTB, understanding these cut-off marks is instrumental. Not only do they serve as an academic barometer, indicating the expected standard, but they also delineate the path for future academic endeavours. The journey towards securing a spot at FUTB has begun in earnest, and equipped with this knowledge, aspirants can tread confidently, one step closer to their dreams.
Best of luck to all the aspirants embarking on this pivotal journey with the Federal University of Technology, Babura.
I hope you find this article helpful.