Score 280+ In Jamb With Flashlearners CBT APP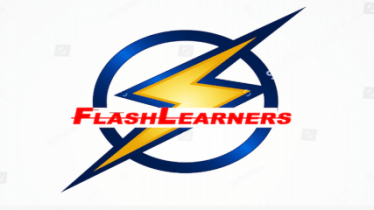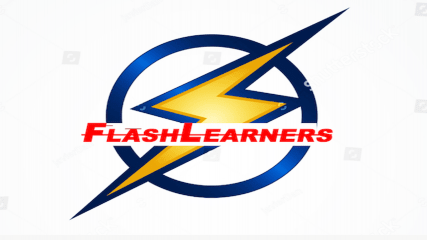 Flashlearners Jamb CBT App is the best Jamb 2021 Software To Score Above 280 In JAMB UTME. The Application is Free To Download so that you can check out the Super Cool Features. You can choose to Activate if you're really impressed with the features.
After Activation, you will have access to over 17,000 Jamb Past And Likely 2021 Questions, a Competition to Win ₦30,000, Jamb Recommended Literature Novels, Jamb Sweet Sixteen and Repeated Jamb Questions.
DOWNLOAD OPTIONS


A. Click To Install On Your Phone
B. Download For Laptops And Desktops
RECOMMENDED


1. Flashlearners Waec App 
2. Make Money Selling Flashlearners Apps
Jamb Past Questions are prophecies of Jamb future questions. Jamb doesn't have new questions to set; all they do is recycle old questions. Therefore, it is Compulsory that you get The Flashlearners Jamb CBT APK to blast Jamb 2021.
With this Beautiful Flashlearners App, you will have access to past and likely Jamb 2021 Questions. The Good news is that the App works without Data or Internet Connection after Installation.
More App Download Options
A.  INSTALL THE APP VERY FAST ON GOOGLE PLAYSTORE 
B.  DOWNLOAD THE APP DIRECTLY FROM FLASHLEARNERS 
To Activate the App:
Click on Activate Button After Installing the App.
Go to Buy License and Choose a payment method.
You can pay with your ATM Card, your phone, Bank App or USSD Code.
After Successful payment, your activation PIN will be Sent.
Reasons To Get Flashlearners 2021 CBT App Now
 CLICK HERE TO DOWNLOAD FLASHLEARNERS JAMB CBT APP 
Flashlearners Jamb CBT 2021 is an e-learning Application that helps candidates prepare and pass Jamb without Runs or Expo. It works 100% offline (Without access to the Internet).
It has numerous questions, text-to-speech technology, voice control and intelligent personal assistant. You can literally use your voice to move from one question to another. It is the most interactive CBT software in Nigeria.
Contains Over 17,000 Questions Offline – practise authentic UTME past questions from 15 subjects with detailed explanations.
Practice By Topics – gain mastery of any topic by practising questions from any topic of interest.
Practice one or more subjects at once – you can practice all four subjects at a time.
Jamb Sweet Sixteen – revise the recommended literature with over 350 likely questions
Voice (Text-To-Speech) – you can listen to questions and explanation in an interesting way.
Intelligent Personal Assistant – get real-time advice on what topic to improve upon after each practise by voice.
Built-In Calculator – use the built-in calculator to crunch numbers without leaving the exam interface.
Rich Result Analysis – get detailed analysis on how you perform on any exam.
Bookmarks – bookmark any question that you wish to view later.
Decide Everything – easily change the number of questions, exam year, exam time, exam mode and username.
Does Not Expire – continues to function as long as your computer stays alive!
No Subscription Fee – once activated, forever activated for all subjects!
Subjects In Flashleaners Jamb App
Jamb Sweet Sixteen Novel
Jamb Accounts
Agricultural Science
Jamb Arabic Answers
Jamb Biology Questions
Jamb Chemistry
Jamb Commerce Questions
Jamb CRK/CRS
Economics Jamb Questions
Fine Art Que And Ans
French Questions for Jamb
Jamb Geography
Jamb Government
History Questions for Jamb
Home Economics Questions
Jamb Igbo Answers
IRK Jamb Questions
Literature in English
Jamb Mathematics Questions
Jamb Use Of English Questions
Jamb Music Questions & Answers
Jamb Physics Questions And Answers
Jamb Yoruba Questions and Answers
Hausa Jamb Questions and Answers
Terms And Conditions
1. Your product key (Open your App and Click Activate to see Your product key) is your Android Product ID and it is obtained from information about your Device. The product key is required to activate your Flashlearners Jamb 2021 Application.
2. The App can be downloaded and tested without payment. Activation unlocks all the features of your App. This is what you pay for when you are impressed with the App. This implies that you can't use one activation key to unlock two phones or to unlock a new phone when you lost the activated phone.
3. If you uninstall and reinstall the app later, the activation key sent to you earlier will still work because your product key won't change. However, your product key will change if you Flash your phone and reinstall the App. Therefore, the old activation key will no longer work.
4. So long you are using the app on your phone, the activation key will not change and the application doesn't expire. However, if you upgrade the app to a higher version, e.g Version 2022, then you have to pay for the 2022 activation key.<
5. Keep your activation key because you might need it when you reinstall the application. If you lost your activation key and needs it in the future, always contact the customer care (07084346619) to regenerate it for you; so long your product key doesn't change.
Disclaimer
NB: Flashlearners is NOT in affiliation with JAMB. The questions are previous years questions and are meant to help you practice for the real exam. Please do not request for the actual questions because we do not have access to it and we will never make effort to do so. Customer Care Number: 07084346619
RECOMMENDED
WHAT ELSE DO YOU WANT?
Latest posts by Isaac Inegbenehi
(see all)