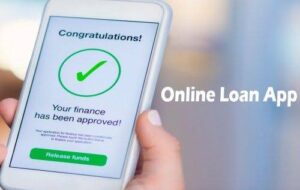 Which are the best loans apps in Nigeria? Shopping for instant loans is becoming popular amongst citizens of Africa's giant country, Nigeria. This has brought several quick loans apps to the scene where people borrow from N1000 to N100,000 daily on the go.
The practice is increasing everyday to the extent there are now several fake loan apps in Nigeria.
No fewer than 173 loans apps in Nigeria were approved recently by the Federal Competition and Consumer Protection Commission. 119 of them were given full rights to operate and 54 have conditional approvals yet to fully operate as a digital lending application in the country.
As a student, worker, employer, or business person's seeking to get quick loans for personal or business projects, This article reveals the best instant loan apps to choose from.
Their ranking as best loan apps in Nigeria is based on each app's ratings, user experience, app's interest rate, paperwork and BVN, request processing speed and loan repayment plans.
Recommended: Getting Loan in Canada with Work Permit
What Is It About Instant Loans Apps In Nigeria?
1. Convenience
These are mobile tools designed to let you apply for personal or business loans without visiting the bank.
Quick loans apps as the name implies is generally fast, easy, and without collaterals. Users are only required to file for loan documentation and BVN.
2. Timeliness
The loans that these companies give out are not called instant loans for nothing. An established loan app company is able to disburse loans within 5 to 10 minutes, maximum of 24 hours after approved registration.
3. Collateral Free Loans
The instant loans are given without collateral in any form. Instead, they are disbursed based on individual's credit score. This explains the proliferation of loans apps in  Nigeria.
What Are The Best Instant Loan Apps in Nigeria?
In no particular order, here are the best loans apps in Nigeria.
1. Carbon
This digital lending application is organized, user friendly and one of the leading instant loan apps in Nigeria. Anyone in urgent need of a loan can easily get from 1000 to 1,000,000 NGN on the loan app.
Carbon also allows applicants share the loan repayment between 3 – 6 months or depending on loan amount and type. There are no late or running over fees. And users get higher loan and discount when they meet their repayment plan.
This loan app's method of application, disbursement and payment collection is highly personalized, digitalized and excellent. Of course, their branding and packaging makes them one of the sought after instant loan apps in Nigeria.
2. Quick Check
Quick Check is an innovative loan app only available in Nigeria for Smart phone users.This loan app is highly customer oriented as it focused customer successful loans application and repayment program.
It is not among the loan sharks that embarrasses users for late payment. Instead, erring users are reported to the Credit Bureau who ensure such individuals don't get credit assistance in the future.
Meanwhile, Quick Check loan app uses machine learning to read customer behaviour to determine their risk factor for granting or denying a loan request. Users with bad credit history are ask to clear debts and reapply in the future.
You can apply for loan over 100,000 NGN depending on credit score and other loan algorithms. The interest rate for loan amounts ranges between 2%- 30% and repayment duration is between 30days to 90days.
3. Branch
The 1.5% to 20% competitive interest rates that Branch loan app offers makes it one of the sought after loan apps in Nigeria. It offers loan amount ranging from 2000 to 500,000 NGN with flexible payment options ranging from 1 month to 12 months.
Another feature of Branch, is no late payment fee or roll over fees. Instead you pay what you owe. It uses machine learning to analysis the best loan package for each applicant.
Any application that is approved, receives instant loan with seconds. The loan app is safe, reliable and rewarding.
4. Fair Money
Fair Money is an online digital banking app that also specializes in giving out instant loans ranging from 1500 to 500,000 NGN to individuals on request.
Users only need to provide their Bank Verification Number (BVN) with few paperwork and a repayment account.
The app grants repayment periods from 7days to 1 year depending on amount and other factors with a interest rate between 2.5% to 30%
Fair Money instant loan app is fast, reliable and available for customers in Nigeria and India.
5. Palm Credit
Palm Credit loan app is one of the pioneer loan apps in Nigeria. Its also leading in the service of providing instant loan with competitive interest rates, flexible repayment plan, discount and quality user experience.
Palm Credit gives users flexible payment options as the app is easy and fast. Like every other loan app, the app request permission for user's sensitive data information to provide some financial rigour for giving out unsecured loans.
Loan applicants have access to 2000 -100,000 NGN. There is no paperwork, collateral or third party, just a brief user registration and approved loans are disbursed within 24 hours at maximum.
Conclusion
The loan apps in Nigeria benefits from the teeming population which a significant portion seeks for temporary means of aiding their day to day financial activities.
The resultant effect is keeping up  with payday loans like the ones most loan apps in Nigeria offers applicants.
But in spite of high interest rates, urgent situations are been rectified, thus makes users at least smile and work towards repaying the loans.
If you intend patronizing loans apps in Nigeria, seek for the more competitive ones like I have shared with you.
Do use the comment box to ask your questions or concerns about this article and also share with friends on social media.