Radio Now FM is a public service media company focused on delivering factual, nuanced, and balanced Nigerian-focused programming. Radio Now FM is located in the vibrant heart of Ajah Lekki, Lagos.
This esteemed public service media company, known for its unwavering commitment to in-depth news delivery, has unveiled its much-anticipated Internship Programme for 2023.
              Internship Program At Radio Now FM 2023
| | |
| --- | --- |
| 📻 Organisation | Radio Now FM |
| 📍 Location | Ajah Lekki, Lagos |
| 🕐 Employment Type | Full-time |
| 📋 Job Role | Editorial team: news and current affairs. |
| 📚 Eligibility | Completed NYSC with <2 years work experience OR Graduated & awaiting NYSC. |
| 📝 Requirements | Communication skills, journalism passion, teamwork, social media savvy, curiosity. |
| 💼 Benefits | Learning, mentorship, network expansion, stipend, training. |
| 📆 Closing Date | 31st August, 2023. |
About the Programme
Location: Ajah Lekki, Lagos
Employment Type: Full-time
Role Overview & Duties
Interns at Radio Now FM are more than just placeholders or observers. They find themselves amidst the hustle and bustle of the Editorial team, crafting news and reflecting on the current affairs of Nigeria.
The potential intern would be welcomed into an environment where their contributions truly matter. Their roles encompass: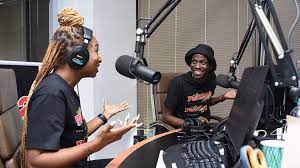 Undertaking rigorous news research and curation through various online channels.
Leveraging verification tools such as reverse imaging and esteemed websites like Dubawa and We Verify, ensuring that the information served to the audience remains unerring.
Fabricating compelling audio content for radio broadcasts alongside visually enticing materials for digital platforms.
Extending indispensable support to the broader team on various tasks and projects.
READ ALSO: FULLY FUNDED HONG KONG PhD Program
Who Can Apply?
Radio Now FM seeks enthusiastic individuals who:
Have completed their NYSC, boasting less than 2 years of professional experience.
Are you recent graduates awaiting their NYSC?
Key Skills & Qualities:
Stellar written and spoken communication prowess.
A burning passion for the journalistic realm.
The capability to function autonomously, while also thriving in team-driven environments.
An astute understanding and engagement with social media.
A persistent sense of curiosity.
Rewards of the Internship
Recognising the value and fresh perspectives interns bring, Radio Now FM ensures they are rewarded with:
An immersive learning journey in a swift, dynamic workplace.
The golden opportunity to be mentored by some of Nigeria's premier journalists.
A chance to broaden one's horizons in the expansive fields of journalism and civil society.
A stipend acknowledging their valuable input.
Comprehensive training and growth opportunities.
Application Process & Deadline
The door of opportunity remains open until 31st August 2023.
Prospective candidates should forward a copy of their CV along with a captivating 150-word essay on a topic they're passionate about to: Hr@thisisradionow.com. It's imperative to use the position's title as the email subject.
Alternatively, one can apply directly through their online platform: Apply Online.
Step into the exhilarating world of journalism with Radio Now FM's Internship Programme. Make your mark, tell the stories that matter, and grow with the best.
I hope you find this article helpful.