Located in the heart of Ogidi, Anambra State, the School of Nursing at Iyi-Enu Mission Hospital has recently released essential details concerning their upcoming oral interviews. This article shall provide all prospective candidates with the necessary information about the interview date, requirements, and other vital particulars related to the 2023/2024 academic session.
Iyi-Enu School Of Nursing Oral Interview Schedule 2023/2024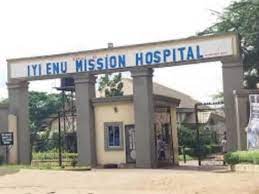 | | |
| --- | --- |
| 📆 Interview Date | Wednesday, 23rd of August, 2023 |
| 📍 Location | Iyi-Enu Mission Hospital, Ogidi |
| | |
| | O'level results, School Testimonials, 1st School Certificates, Entrance exam slips, etc. |
| 🙏 Religious Docs | Attestation from pastor/priest/clergy, Baptismal Certificate (if available) |
| 📸 Extras | Passport photograph, Receipt of interview fee |
| 🚫 Warning | Beware of fraudsters posing as agents or staff. Admission is on merit, avoid illegal dealings. |
| 📞 Contacts | Mr. Abel O.E (08071061354, 08188104942) & Mr. Joseph A. (07032474589) |
Key Interview Details
The School of Nursing at Iyi-Enu Mission Hospital is scheduled to conduct its oral interview and screening for the 2023/2024 academic session on Wednesday, 23rd August 2023 at the school's grounds.
For all eligible candidates, they can review specific interview requirements by visiting this link. Once there, candidates can retrieve their previous results and subsequent instructions.
RECOMMENDED: CROWN POLYTECHNIC POST-UTME FORM
Required Documentation
Participants are required to bring along both original copies and photocopies of the following documents:
O'level results (It's worth noting that combining WAEC and NECO results is permissible for candidates who have minor discrepancies. However, NABTEB is standalone and cannot be combined with results from other examination boards).
Secondary School Testimonial/Certificate.
1st School Leaving Certificate/Testimonial.
Entrance exam slip/Result.
A letter of attestation from a priest, pastor, or clergy directed to the Head of the School of Nursing at Iyi-Enu Hospital, Ogidi.
Baptismal Certificate (if available).
A passport-sized photograph.
Proof of payment for the interview fee.
Any other pertinent documents.
Dress Code: All candidates are advised to dress appropriately for the interview.
Queries and Further Information
Should you have any further questions, please contact the following individuals between 9 am and 4:30 pm on weekdays:
Mr. Abel O.E: 08071061354, 08188104942
Mr. Joseph A.: 07032474589
In summary, there have been alarming instances where parents, guardians, or candidates themselves are deceived by impostors pretending to be affiliates or staff of the institution. It is essential to remain vigilant and aware that no member of the school or hospital staff participates in such schemes. The school prides itself on its merit-based admissions process. Anyone who decides to pursue unofficial routes does so at their own risk.
This is to wish all the aspirants the very best of luck. I hope you find this article helpful.