Occasionally, you may receive a job rejection letter immediately after turning in an application. This may occur because of the way you presented yourself as a potential employee or the status of the hiring phase, but it doesn't mean you can't fulfill the role you desire. Learning how to overcome immediate job rejections can enable you to increase your confidence and better demonstrate your credentials to potential employers.
In this article, we discuss possible circumstances that lead to swift denial and tips for succeeding in your quest for a position.
What are some reasons job applications are rejected immediately?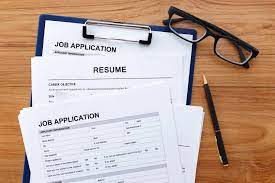 Here are eight potential reasons you may receive an immediate job rejection message from an employer:
1. Missing qualifications
Employers often identify your compatibility with the job by comparing your credentials to the requirements for the position. If there's a discrepancy between what you can offer and what you prefer, the company may decide to move forward with other candidates.
For example, for a software development manager role, the job description may require a master's degree and 10 years of experience in the technology field. If you have an associate degree with five years of experience, the employer may note that you're missing the qualifications. Carefully read the posting to understand the professional background employers prefer.
2. Layout of your resume
The layout of your resume can affect how recruiters view your qualifications and contribute to their decision to invite you for the interview. If the headings, subheadings, and indentation are unclear, for instance, then it can be challenging for the employer to ascertain your work experience and skills.
Other factors include the color combination and typeface and specificity of your descriptions. Consider using a simple layout that promotes understanding of who you are as a candidate. For artistic positions, it may be helpful to demonstrate your creativity on your resume, but prioritizing legibility can ensure the recruiter comprehends your credentials.
3. Absence of application materials
Some employers may administer specific instructions for applying for a job. Candidates who don't fulfill the instructions may no longer be eligible for the position. Pay attention to the application materials the employer requires. For example, the recruiter may specify a resume with a black-and-white color scheme or a PDF format.
They may also request a cover letter and portfolio that showcases your previous work. Providing the right materials in the correct layout can show the employer that you can follow directions effectively, and that you took the time to customize your application to the job.
4. Too many qualifications
Another influence of incompatibility with a job is when your qualifications are substantially greater than the minimum requirements. For example, you may have a master's degree when the position requires only a high school diploma. Perhaps you've worked as a supervisor for 20 years, but the company prefers a candidate with limited industry experience.
The job rejection letter may represent that you're "overqualified," which can mean the employer is seeking a professional who can learn industry standards for the first time. During your job search, it may be beneficial to seek positions that can challenge you professionally.
5. Pre-screening process
During the pre-screening process, the hiring manager may process your resume through an applicant tracking system (ATS). The software can highlight parts of your application to gain an overview of your professional background and look for commonalities with the job description.
If your resume doesn't comply with the ATS, then the employer may not advance you to the next stage of the hiring process. Consider reviewing the file type and layout of your resume to ensure it matches the standards of an ATS. You can evaluate the legibility of the typeface and the layout of your resume sections.
6. Employment gaps
An employment gap is a time period on your resume where you didn't indicate you were working. For example, if the date you left one job is two years from the start date of your current position, the employer may ponder what you were doing during those two years.
You may have a logical explanation for employment gaps, such as traveling around the world and raising a family. It can be challenging to explain your employment gap on your resume, so it's helpful to acknowledge it in the cover letter.
7. Competitive job market
The job market can be competitive, especially if your industry is in demand and you live in a city with more employment opportunities. One job advertisement can receive tens, even hundreds of applications, making it more challenging to highlight your expertise against other professionals.
If you apply for a job after the posting has been public for a number of weeks, you can anticipate that the hiring manager has already selected candidates to interview. Your chance to make an impression may be minimal if the recruitment phase has already progressed.
Consider prioritizing job vacancies that employers have posted recently. You can send in your resume and cover letter before an influx of competing candidates, and the recruiter may devote more time to your application in the preliminary phases. In a robust market, you can also think about what sets you apart from your peers and focus on illustrating that your uniqueness can make you an asset to any team.
8. Selection of internal candidates
If there's a current employee who's qualified for the vacant role, the recruiter may choose to hire that person rather than a professional outside of the organization. As a job candidate, you may not realize the employer has already made a hiring decision when you submit an application, which can be why you receive a rejection letter.
Companies adhere to legal regulations to raise awareness about their openings publicly, even if they're interested in promoting an internal candidate. Although internal promotions are out of your control, consider the possibility when you pursue an open position.
Tips for overcoming immediate job application rejection
To strengthen your chances of advancing in the hiring process, consider following these tips the next time you submit a job application:
Personalize your resume for every job posting
Personalizing your resume to the employer can demonstrate that you can be a good fit for the job. When you identify a position that interests you, think about how you can tailor your content to appeal to the hiring manager.
Make sure you highlight work experience and abilities that relate directly to the position and industry. For example, if you're applying for a retail manager role, then it may be helpful to emphasize your customer service experience and communication skills on your resume.
Recruiters often spend a limited amount of time reviewing job applications, and they may have specific objectives about the qualities they prefer in candidates. Use the posting to gain insight into the employer's perspective. Structure your resume to capture attention at first glance.
Seek positions that match your credentials
Applying for positions you're qualified for is another way to increase your confidence during your job search. As you look at the job description, make sure you meet the minimum education and work experience requirements. For instance, if the employer is seeking a candidate with a college education, then showcase your bachelor's degree on your resume.
If the role requires 10 years of experience in the industry, then communicate your work contributions and employment history throughout the job application. Prioritize compatibility with your professional background and desired career and illustrate that you're a match in all your application materials.
Incorporate keywords from job descriptions
Including keywords from the job description can help you succeed in the employer's pre-screening process. The recruiter may program the ATS to highlight particular words to identify candidates who meet their standards. Use the description to further customize your resume.
For instance, if the employer prefers a candidate with proficiency in spreadsheet software, then add the specific name in your objective statement and skills section. You can also communicate abilities in the same way the employer does. Relate the credentials to you and use a simple resume format to comply with the tracking system.
Ask the employer for feedback
Consider contacting the hiring manager who issued the job rejection and inquire about their reasoning. Feedback can help you identify job search techniques that you can improve. For example, if the employer explains you were the only candidate who didn't upload a cover letter, then you may learn that it's best to fill out the application completely, even if certain parts are optional.
To identify the recruiter, browse the company's website and look for contact information beneath the job description. When you initiate contact, remember to introduce yourself, note the position that interested you and remind them why you applied.
Request help from your professional network
Your professional network, which consists of former coworkers, mentors, and supervisors, can also help you overcome being overlooked by employers. Contact the people you know and inform them of your desired career and the qualifications you can offer a company. They may have firsthand knowledge of companies that are actively recruiting, and they may be willing to speak on your behalf to the hiring managers.
Receiving a job referral may help you surpass competing candidates, bringing you one step closer to attending an interview or receiving an offer. When conversing with fellow professionals, provide updated information. Consider distributing business cards so you can receive messages from interested employers.
Persevere through your job search
When employers have selected other candidates, it can be important to not feel personally slighted by the rejection. Instead, contemplate what you learned from the experience and apply the lessons for the future.
For example, you may realize the need to dedicate extra time to crafting your cover letter and portfolio so your candidacy can better resonate with recruiters. Practice perseverance through your job search, where you continue to send in applications and browse job websites for openings that fit you. The more positions you seek, the greater the likelihood you can start your coveted position.
I hope you find this article helpful.