Kaduna State University (KASU) stands as a beacon for academic excellence in Nigeria. As part of its continuous efforts to provide diverse academic opportunities, the esteemed university has unveiled its extensive list of postgraduate courses for the upcoming 2023/2024 academic session.
KASU Postgraduate Courses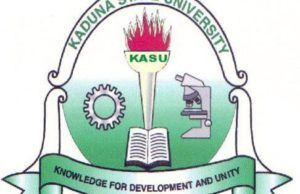 | | |
| --- | --- |
| University 🏫 | Kaduna State University (KASU) |
| Session 📅 | 2023/2024 academic year |
| Degree Types 🎓 | M.A, M.Sc, Master, MPhil/PhD, PhD, PGD |
| Course Examples 📚 | M.A. English Language, M.Sc. Architecture, PhD Accounting |
| Specializations 🔬 | Accounting, Biology, Mass Communication, Islamic Studies |
| Levels 📈 | Doctorate, Master, Postgraduate Diploma |
| Announcement 📢 | Advertised postgraduate programs |
| Academic Pursuit 🚀 | Designed for diverse academic aspirations |
KASU's Commitment to Higher Education
The management of KASU holds a deep commitment to advancing academic standards. This is reflected in their diverse postgraduate programs, designed to cater to a wide range of academic and professional aspirations.
MSc/Masters Programs at KASU
Ranging from Applied Geophysics to Solid State Physics, the MSc/Masters courses at KASU are tailored for those aiming to specialize further in their chosen field. Whether it's Computer Science, Economics, Mass Communication, or any other discipline, KASU ensures a robust curriculum paired with unmatched academic guidance.
M. A. English Language
M. A. History
M. Sc. Architecture
M.A Arabic
M.A Hausa
M.A. Christian Religious Studies
M.A. Islamic Studies
M.Sc Environmental Microbiology
M.Sc. Chemistry
Master in Accounting
Master in Business Administration (MBA)
Master in Conflict, Peace and Strategic Studies (MCPSS)
Master in Criminal Justice
Master in Development Communication
Master in Development Studies and Policy Analysis
Master in Energy Management
Master in Environmental Impact Assessment
Master in Environmental Sustainability Management
Master in Financial Economics
Master in Geographical Information System
Master in Mass Communication
Master in Meteorology and Climate Studies
Master in Procurement & Supply Chain Management
Master in Public Sector Economics
Master in Renewable Energy
Master Industrial and Labour Relation
Master of Banking and Finance (MBF)
Master of Social Works
MSc Accounting
MSc Applied Geophysics
MSc Biochemistry
Msc Biology
MSc Biotechnology
Msc Business Administration
MSc Computer Science
MSc Economics
Msc Entomology
Msc Environmental Biology
Msc Fisheries and Aquaculture
Msc Food and Industrial Microbiology
Msc Geography
MSc Mass Communication
MSc Mathematics
Msc Medical Microbiology
MSc Nutrition
MSc Physics
MSc Political Sciences
MSc Sociology
MSc Solid State Physics
MPhil/PhD Programs: The Pinnacle of Academic Pursuit
For those aiming for the pinnacle of academic achievement, KASU offers a plethora of MPhil/PhD courses. From the arts such as Arabic, History, and Mass Communication, to the sciences including Biochemistry, Geography, and Physics. The offerings in this category signify KASU's dedication to fostering deep academic research and innovation.
MPhil/PhD Arabic
MPhil/PhD Biochemistry
MPhil/PhD Biology
MPhil/PhD Chemistry
MPhil/PhD Geography
MPhil/PhD History
MPhil/PhD Mass Communication
MPhil/PhD Microbiology
MPhil/PhD Physics
MPhil/PhD Political Science
MPhil/PhD Sociology
MPhil/PhD. Accounting
MPhil/PhD. Business Administration
MPhil/PhD. Christian Religious Studies
MPhil/PhD. Computer Science
MPhil/PhD. Economics
MPhil/PhD. English Language
MPhil/PhD. Islamic Studies
MPhil/PhD. Mathematics
Postgraduate Diplomas (PGD) at KASU
Recognizing the need for bridging courses and additional qualifications, KASU offers a broad spectrum of PGD courses. From core sciences like Biochemistry and Biology to specialised courses such as Conflict, Peace and Strategic Studies, and GIS, there's something for everyone.
PGD Accounting
PGD Biochemistry
PGD Biology
PGD Christian Religious Studies
PGD Computer Science
PGD Conflict, Peace and Strategic Studies
PGD Councelling and Human Development
PGD Crime Management
PGD Education (Arabic Medium)
PGD Education (English Medium)
PGD Electoral Management
PGD English Language
PGD Enterpreneurship Studies
PGD Environmental Biology
PGD Environmental Impact Assessment
PGD Environmental Sustainability Management
PGD Fisheries and Aquaculture
PGD French
PGD GIS
PGD Health Economics
PGD in Local Government and Development Studies
PGD in Policy and Governance
PGD in Public Administration
PGD in Public Management
PGD Industrial Chemistry
PGD Industrial Mathematics
PGD Investigative Journalism
PGD Islamic Studies
PGD Logistics and Supply Chain Management
PGD Management
PGD Management Information System
PGD Mass Communication
PGD Mathematics
PGD Meteorology and Climate Studies
PGD Microbiology
PGD Nutrition
PGD Physics
PGD Procurement & Supply Chain Management
PGD Public Sector Economics
PGD Renewable and Energy Management
PGD Social Works
PGD Sports Journalism
Doctorate (PhD) Courses: A Journey of Specialization
The PhD courses at KASU are designed for those who wish to achieve the zenith of specialization in their field. Be it Accounting, Business Administration, Computer Science, or any other discipline, KASU provides the platform and the resources for in-depth research and study.
PhD Accounting
PhD Arabic
PhD Biochemistry
PhD Biology
PhD Business Administration
PhD Chemistry
PhD Computer Science
PhD CRS
PhD Economics
PhD English Language
PhD Geography
PhD History
PhD Islamic Studies
PhD Mass Communication
PhD Mathematics
PhD Microbiology
PhD Physics
PhD Political Science
PhD Sociology
In summary, the 2023/2024 postgraduate offerings from Kaduna State University are a testament to the institution's commitment to academic excellence and diversity. Prospective students are encouraged to explore these courses and find the perfect match for their academic and career aspirations. With a rich curriculum, state-of-the-art facilities, and a seasoned faculty, KASU promises a transformative postgraduate experience.
I hope you find this article helpful.