The administrative division of Kwara State College of Health Technology, Offa (KWACOTECH) has set forth explicit deadlines for the remittance of tuition fees and academic registration for those newly accepted into the institution for the 2023/2024 academic year. This timely information is imperative for a smooth transition into the academic environment at KWACOTECH.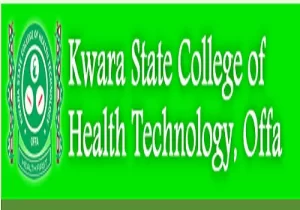 School Fees Payment and Registration Deadline
Crucial Dates to Remember
Students who have recently gained admission are strongly encouraged to finalize their payment and complete the registration procedures by Thursday, 31st August 2023. The institution places great emphasis on adherence to this deadline.
Late Registration Fees
It's noteworthy that registration conducted after the stipulated deadline is subject to additional late fees. It is thus advisable to complete all requisite administrative procedures within the allocated time to avoid such financial penalties.
READ ALSO: REDEEMERS UNIVERSITY NIGERIA POST-UTME FORM 
Step-by-Step Guide to Complete Registration and Payment at KWACOTECH
Navigating to KWACOTECH's Official Website
Commence the process by visiting KWACOTECH's official website here.
Logging into the Student Portal
Proceed to the student portal at this link.
Use your assigned login credentials to access the portal.
Course Selection for the Academic Year
Opt for the courses you are intending to undertake during the 2023/2024 academic session.
Payment of School Fees
Move to the payment section and execute your tuition fee payment.
Verification and Completion of Registration
Lastly, verify the successful transaction and ensure that your academic registration for the 2023/2024 academic session is fully accomplished.
In summary, timely compliance with these deadlines not only facilitates a smoother administrative process but also sets the stage for a focused academic journey. Late compliance, apart from financial penalties, may also engender undue stress and complications.
If you've recently secured a spot at KWACOTECH, it's crucial to be abreast of these deadlines and steps to ensure that your academic journey kicks off without a hitch.
I hope you find this article helpful.