The school management of Kwara State College of Education (KWCOE), Ilorin invites applications from suitably qualified candidates for admission into the college's various NCE programs for the 2022/2023 academic session.
Kwara State College of Education, Ilorin was established in September 1974 by the Kwara State Government. The College is located in the ancient city of Ilorin, the capital of Kwara State.
The College encourages all qualified candidates to apply for the NCE programs. This article provides a detailed overview of the application process, the eligibility criteria, and the array of courses available.
       Kwara State College of Education Post UTME Form 2023/2024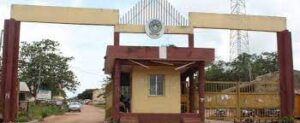 | | |
| --- | --- |
| 📚 KWCOE Post UTME Form | Inviting suitable candidates for 2023/2024 Pre-Admission screening exercise. |
| 📝 Registration Start Date | Starting from Tuesday, 11th July 2023. |
| ✔️ Eligibility | Minimum of 80 marks in 2023 UTME. Candidates can apply even if KWCOE is not their first choice. |
| 📄 O'level Requirements | Minimum of FOUR (4) credits in one sitting, or FIVE (5) credits in two sittings, including English and Maths. |
| 💻 Procedure | Register and pay for the Pre-Admission Screening at the College portal. |
| 🎓 Available NCE Courses | Several courses are offered across the Schools of Early Childhood Care Education and Primary Education, Arts and Social Science, Languages, Sciences, and Vocational and Technical Education. |
| 💰 Payment Categories | For payment details, visit the college portal. |
| ℹ️ Enquiries/Information | Contact numbers are available for further information between 10:00 am – 3:00 pm. |
Eligibility Criteria
Eligibility for KWCOE's NCE programs is a multifaceted consideration, ensuring that the caliber of students aligns with the college's commitment to excellence.
UTME Score
Candidates must have scored a minimum of 80 marks in the last 2023 UTME.
Choice of College
The College accepts applications from candidates who made the College their first, second, third, or fourth choice in the 2023 UTME.
Academic Records
Candidates applying with one O'level sitting are required to have a minimum of four (4) credits, including English OR Mathematics. Those applying with two O'level sittings should possess a minimum of five (5) credits, including English AND Mathematics. Applicants who do not meet these requirements will be unable to proceed with the registration.
Individual requirements for each course can be checked here. It is crucial that prospective candidates review these details before applying.
READ ALSO: REDEEMERS UNIVERSITY POST-UTME FORM
Institution/Course Changes
Applicants who did not select the college as their first choice institution in the UTME (JAMB), or those intending to study a course different from their initial choice, must undertake a change of institution/course with JAMB.
Application Procedure
KWCOE's application process is simple, straightforward, and entirely conducted online. Here are the steps:
Register and pay for the Pre-Admission Screening through the College portal
Complete the screening form by supplying all the required details.
Complete the results verification form using the PIN and SERIAL of a valid relevant results checker. Expired card details may affect your chances.
Print out the Pre-Admission Screening Application containing your personal details and the Results Verification Slip.
Array of NCE Courses
KWCOE offers a wide variety of courses under the following schools:
SCHOOL OF EARLY CHILDHOOD CARE EDUCATION AND PRIMARY EDUCATION
Early Childhood Care Education (DM)
Primary Education Studies (DM)
SCHOOL OF SECONDARY EDUCATION – ARTS AND SOCIAL SCIENCE
Christian Religious Studies/Economics
Christian Religious Studies/English
Christian Religious Studies/French
Christian Religious Studies/History
Christian Religious Studies/Music
Christian Religious Studies/Political Science
Christian Religious Studies/Social Studies
Christian Religious Studies/Yoruba
Islamic Religious Studies/Economics
Islamic Religious Studies/French
Islamic Religious Studies/History
Islamic Religious Studies/Social Studies
Islamic Religious Studies/Yoruba
Islamic Studies/Political Studies
Music/English
Music/French
Music/Yoruba
Social Studies (DM)
Social Studies/Economics
Social Studies/French
Social Studies/Geography
Social Studies/History
Social Studies/Music
Social Studies/Political Science
SCHOOL OF SECONDARY EDUCATION – LANGUAGES
Arabic /Islamic Studies (Arabic Medium)
Arabic/Economic
Arabic/French
Arabic/History
Arabic/Islamic Studies (English)
Arabic/Yoruba
English/Economics
English/French
English/History
English/Islamic Studies
English/Political Science
English/Social Studies
French/Economics
French/History
French/Political Science
Yoruba/English
Yoruba/French
Yoruba/History
SCHOOL OF SECONDARY EDUCATION – SCIENCES
Computer Science/Biology
Computer Science/Economics
Computer Science/Integrated Science
Computer Science/Mathematics
Computer Science/Physics
ComputerScience/Chemistry
Integrated Science/Biology
Integrated Science/Chemistry
Integrated Science/Geography
Integrated Science/Physics
Mathematics /Integrated Science
Mathematics/Biology
Mathematics/Chemistry
Mathematics/Economics
Mathematics/Geography
Mathematics/Physics
Physical and Health Education (DM)
SCHOOL OF SECONDARY EDUCATION – VOCATIONAL AND TECHNICAL EDUCATION
Agricultural Science (DM)
Business Education
Fine and Applied Arts (DM)
Home Economics (DM)
Technical Education(DM)
Inquiries and Further Information
If you have further inquiries, feel free to visit the application portal or contact the admissions office at the College premises. You can also call any of the following GSM numbers between 10:00 am and 3:00 pm: 08038345270, 08077773231, 08067060881, 08138862103.
The Kwara State College of Education provides a conducive environment for all-around learning, fostering academic excellence and instilling in students the requisite skills for lifelong success. This is a call to future leaders, innovators, and change-makers to take the first step toward a fulfilling academic journey.
I hope you find this article helpful.