For aspirants looking to further their academic pursuits, the School of Postgraduate Studies at Kwara State University (KWASU), situated in Malete, offers a diverse range of postgraduate programs tailored to meet the demands of the modern academic and professional landscape. As the 2023/2024 academic session approaches, KWASU has taken the initiative to publicize its list of postgraduate courses to guide and inform prospective students.
KWASU Postgraduate Courses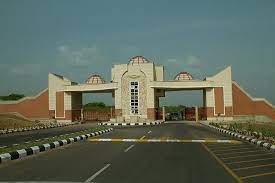 | | |
| --- | --- |
| 🏢 Institution | Kwara State University (KWASU), Malete |
| 📚 Level | Postgraduate |
| 📅 Session | 2023/2024 Academic Session |
| 🗂️ Management | School of Postgraduate Studies |
| 📜 Courses | Variety of postgraduate programs |
| 🔍 Access | Downloadable PDF list |
| 📢 Announcement | Courses advertised for admission exercise |
| 🖇️ Source | Official KWASU website |
KWASU's Commitment to Advanced Learning
KWASU holds a notable reputation for its commitment to producing graduates equipped with knowledge and skills that are in tune with global standards. Its postgraduate programmes, designed by top academicians and professionals, ensure that students gain comprehensive education and training, setting them on the path to success in their respective fields.
Discover KWASU's Postgraduate Offerings
To provide an easy and streamlined process for potential candidates, KWASU has compiled a comprehensive list of its postgraduate courses. This list encompasses the breadth and depth of courses offered, shedding light on the various specializations and disciplines available.
Dive into KWASU's Postgraduate Courses:
To explore the full range of courses on offer for the upcoming academic session, prospective students can access the list through the provided PDF document. This document serves as a detailed guide, offering insights into each course, its structure, and its relevance in today's professional world.
Access the Complete List of KWASU Postgraduate Courses Here (PDF 148KB)
In summary, for students keen on pushing the boundaries of their knowledge and contributing significantly to their chosen fields, KWASU's postgraduate programs stand as an ideal choice. By choosing KWASU, one is not just opting for a degree but a holistic learning experience that shapes the leaders and innovators of tomorrow.
Stay informed and make an informed choice. Dive into KWASU's postgraduate offerings and set the course for your future today!
I hope you find this article helpful.