The School of Nursing LUTH 2023 admission form portal is now enabled for registration. The Lagos University Teaching Hospital admission form 2023/2024 can be accessed via the LUTH School of Nursing portal.
The School of Nursing at LUTH was founded in 1962, the same year the hospital itself was established. Over the past six decades, the school has grown significantly, starting from a modest batch of 16 students and two tutors to a vibrant community of 225 students and 16 academic staff today.
             LUTH School Of Nursing ND Post UTME Form 2023/2024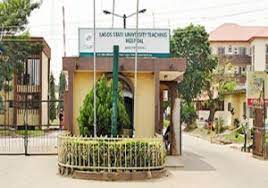 LUTH's School of Nursing is nationally recognized for its high standards, exemplary performance in council examinations, and state-of-the-art facilities. It provides a safe, engaging, and comfortable learning environment, making it one of the most sought-after nursing schools in Nigeria.
Our ND in Nursing Programme spans four years, leading to the Registered Nurse (RN) award. The school admits students once a year, in October, ensuring a focused and immersive learning experience.
READ ALSO: DENNIS OSADEBAY UNIVERSITY POST-UTME SCREENING
Entry Requirements for ND in Nursing Programme
To be eligible for the course, applicants must have the following qualifications:
Five O'Level Credits (in no more than two sittings) in English Language, Mathematics, Biology, Physics, and Chemistry
School Testimonial
JAMB Profile/Print out
Application Process
Interested candidates can apply online with an application fee of N10,000.
To apply:
Visit the Admission Portal at https://luth.gov.ng/schools/ and select the School of Nursing.
Fill out the Account Creation Form with accurate information and a valid email address.
After creating your account, you will receive an email with your login information and instructions on how to make a payment.
If you wish to pay immediately, click "MAKE PAYMENT". You will be redirected to the Remita website to complete your payment. Please note that the platform accepts various payment methods.
After successful payment, go to https://luth.gov.ng/profile/, log in with the user ID provided in the email, and fill out the Application Form for the ND in Nursing Programme.
Please remember to print out your completed online application bio-data, which is sent to your email after application completion. This will be required during the entrance examination.
The application deadline is six weeks from the date of publication. For any inquiries, please get in touch with us at schoolsadmin@luth.gov.ng or 08126843334.
LUTH looks forward to receiving your application and helping you embark on a rewarding career in nursing.
I hope you find this article helpful as well as interesting.