Clients, executives, or coworkers typically form first impressions upon initially meeting with you. Looking professional in the workplace helps you gain respect and feel confident. You can maintain professional workplace attire by upholding the proper grooming and dressing standards put forth by the organization. In this article, we review the importance of workplace appearances and share tips for dressing professionally in the workplace.
Why is a Professional workplace appearance important?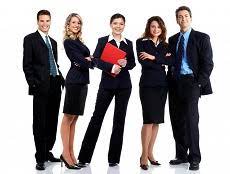 Workplace appearance is important because your wardrobe gives others an impression of your professionalism. When you value your workplace appearance, you show respect for the company you work for and the work that you do. When you attend meetings and other workplace events, prospective and current clients may feel more compelled to speak with you if you look professional and well-groomed.
It's important to note that professional appearance is a nuanced concept and can look like different things for different people, companies, and industries. Every workplace must follow rules around hiring and not discriminating against federally protected classes, which include race, religion creed, and sex, but there aren't laws that explicitly protect against discrimination based on appearance. Regardless, businesses should take steps to evaluate their workplace dress codes to avoid discriminating based on appearance, including characteristics like hairstyles, weight, and tattoos or piercings.
Type of business attire
Below is an outline of the most common types of business attire:
Casual: Informal clothing that can be worn in settings outside of work; can include jeans, T-shirts, shorts, sandals, and sneakers.

Smart casual: Another form of casual attire with a stylish twist, appropriate for interviews at casual workplaces; can include dresses, blazers, blouses, sweaters, khakis, and button-down shirts.

Business casual: Generally appropriate for interviews, client meetings and many office settings; can include skirts, jackets, slacks, heels and loafers.

Business professional: Used in conservative settings or industries; can include tailored clothing, suits and ties.

Business formal: Reserved for the most formal settings such as award ceremonies and evening events.; can include dresses, skirts, blouses, slacks, pantsuits and dark suits.
Tips for Workplace Appearance
Use these tips to maintain a professional workplace appearance:
Follow proper grooming methods
Try to wake up earlier to give yourself plenty of time to get ready for work each morning. This keeps you from having to rush and allows you to look put together when you arrive at work. Sitting down for breakfast each morning can also make you feel more energized and awake for the rest of the day.
Iron your clothes
Consider ironing your clothes each night before work or early in the morning to ensure there aren't any noticeable wrinkles in your wardrobe. It might help to hang your clothes in an area where pets can't reach them to ensure they're free from any unwanted cat or dog hair. Having clean, wrinkle-free clothes shows employers and clients that you take the time needed to look appropriate and ready for your job.
Lay your clothes out the night before work
If picking out your clothes takes up a large portion of your mornings, consider selecting and laying them out each night. This keeps you from rushing each morning and gives you plenty of time to ensure your clothes coordinate and follow company standards. Laying out your clothes the night before can lead to positive habits, like planning your work schedule or prepping meals every evening, which can make you feel more prepared and organized each day.
Review the company's dress code and policies
Check the organization's employee handbook to determine its dress code. Financial companies many follow a business professional attire, while many tech companies have a casual or smart casual dress code. Many companies may also require employees to dress in business casual or business professional attire if they regularly meet with clients.
Try on jewelry ahead of time
Before you leave the house, try on your jewelry items. It might be a good idea to wear jewelry that is quiet and doesn't make too much noise when you move, as this could distract others while working.
Be mindful of client-facing days
If your company allows you to dress casually when clients are not in the office, try to be mindful of these days. Mark the days of client visits in your calendar and review it every evening or morning when picking out your clothes. Consider packing an extra set of clothes in your car or bring an extra blazer to put on over your clothes if clients visit unexpectedly.
Pay attention to how others dress
If you're unsure of how to dress in the office, look at what others wear each day. Consider wearing similar attire to your coworkers. If you aim to earn a promotion, look at how supervisors or executives dress and try to follow their business attire as well.
Plan your wardrobe before a client meeting
If you're meeting with a client and are unsure of which dress code they deem appropriate, ask your team members if they have met with this client before. They can explain what they wore for the meeting to give you a better idea of how to dress.
If you're the first employee to meet the client, try dressing in traditional business formal attire for the meeting. You can wear a blazer over your clothes with a clean blouse, button-down, or collared shirt underneath. If the atmosphere seems casual, you can remove your blazer to better match the company's style.
I hope you find this article helpful.