The impact of COVID-19 has caused mass layoffs, shift and salary cuts and furloughs across the nation. While being unemployed can certainly feel stressful, confusing and possibly isolating, there are several things you can do to make the most of unemployment by setting yourself up for a successful job search. In this article, we'll explore several ways to consider using this time to continue developing your skillset, job search tools and network.
Eight ways to Maximize your time spent during unemployment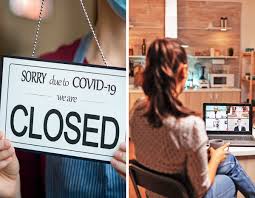 While this list focuses primarily on activities related to the job search, it's important to take meaningful breaks to rest and practice self-care. Doing so can help you stay motivated and focused on finding a job.
Here are eight ways you can use time unemployed to boost your job search:
Update your resume.

Readjust your budget.

Keep a routine.

Consider freelance or gig work.

Connect with your network.

Develop key skills.

Spend time on passion projects.

Consider your long-term career goals.
1. Update your resume
One of the most important job search activities to consider during your time unemployed is to update your resume. Even if your current resume is up-to-date with your most recent job experience, you must tailor your resume to each job you apply for using keywords and details from the job description.
This is especially true if you need to look for jobs outside of your typical title or industry due to the impact of COVID-19. For example, you might need to tailor your experience by using certain keywords or phrases that quickly communicate your transferable skills to the employer.
You can also browse resumes for the job titles you're searching for and identify ways you can explain your background, qualifications and skills as it relates to the job.
2. Adjust your budget
Unemployment often means that you may no longer have a steady source of income. As a result, you might consider making changes to your budget to relieve some stress on your job search. There are many financial resources and aid programs available in light of COVID-19. Check with your local and state government websites to understand the options available to you.
3. Keep a routine
Going from a steady job to unemployed can quickly remove much of the structure built into your typical day-to-day life. Keeping some sort of daily routine that allows you to both rest and focus on your long-term goals can help you stay motivated and productive.
For example, you might consider setting an alarm for 8 a.m. and getting ready as if it were a normal workday. Next, you might spend an hour on your resume followed by an hour searching and applying for jobs. After lunch, you might work on a side project for an hour, followed by a break and an afternoon of building skills for your resume by taking an online course related to your career.
5. Consider freelance or gig work
To supplement your income, you might consider seeking freelance or gig opportunities online. Start your search on Indeed with a job title, keyword or company. You can leave the "where" box blank, search by location, or search by keyword such as "remote." For more on locating remote work opportunities, visit our guide to Finding Remote Work on Indeed.
6. Connect with your network
While you may not be able to connect with friends, family, acquaintances, and former colleagues in person, networking is still an incredibly valuable activity for your job search. Referral programs are responsible for around half of new hires in the majority of companies. Consider connecting with people in your network by setting up a virtual coffee meeting or calling them on the phone.
7. Develop key skills
If you've been meaning to hone your professional skills, now is the time to do it. There are several online resources such as courses and certifications you can complete to advance your knowledge and skills and take your career to the next level. Browsing job descriptions can help you narrow down your options by learning the skills, qualifications and working knowledge employers are looking for. Consider which new skills you can add to your resume that might be compelling to employers in your industry.
8. Spend time on passion projects
If there is a hobby or interest you've wanted to explore but never had the time, unemployment provides the opportunity to spend time with them. If you don't know where to start, ask yourself how you would spend your time if you didn't have to work (or job search) every day. Employers appreciate well-rounded candidates with interests outside of work, so investing in activities that not only build skills but also provide a sense of enjoyment and rest can also end up supporting your job search.
9. Consider your long-term career goals
Time off from work can allow you to reevaluate your long-term career goals and set short-term goals and milestones against them. For example, there may be a certain promotion you're working towards, or you may even be interested in taking your career in a completely new direction. Spend some time exploring the career you want to pursue in five or 10 years and map out a step-by-step strategy that will get you there.
I hope you find this article helpful.