The Modibbo Adama University of Technology (MAUTECH) extends a cordial invitation to all candidates who have chosen Bachelor of Medicine, Bachelor of Surgery (MBBS) as their first-choice course. The university has formally scheduled an aptitude test to assess the suitability and preparedness of applicants for this rigorous yet rewarding program. The test is a crucial part of the admission process and presents a significant opportunity for candidates to demonstrate their aptitude in medical sciences.
MAUTECH Aptitude Test Details For MBBS Applicants 2023/2024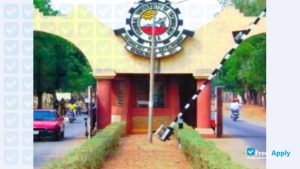 | | |
| --- | --- |
| 📅 Exam Date | The aptitude test is scheduled for 28th September, 2023 at 8:00 am. |
| 🏢 Venue | The University's Computer-Based Test (CBT) Centre. |
| 👩‍🎓 Candidates | Those who chose MBBS as their first choice are invited. |
| 📄 Required Forms | Candidates must bring their PostUTME Registration Forms. |
| 🆔 Identification | National Identity Cards are also required. |
| ⏰ Time | The test will commence at 8:00 a.m. |
| 📣 Official Invite | An official invitation has been extended for the aptitude test. |
| 🚨 Advisory | Strong advice to bring all necessary documents as prerequisites. |
Key Details
The aptitude test will be conducted at the University CBT Centre. The examination is scheduled for 28th September 2023 and will commence promptly at 8:00 a.m.
Mandatory Requirements
Documents Required for Entry
It is imperative for candidates to bring the following items to the examination center:
Post-UTME Registration Forms: This is a primary document that validates your application for the MBBS program at MAUTECH.
National Identity Cards: Identity verification is a critical step to ensure the legitimacy of candidates. Therefore, a National Identity Card is required for entry into the examination hall.
Recommendations for Success
While participation in the aptitude test is the initial step towards pursuing an MBBS degree at MAUTECH, the importance of adequate preparation cannot be overstated.
Familiarise Yourself with the Test Format: Knowing the structure of the test will help you manage your time efficiently.
Review Relevant Materials: Study notes, practice questions, and any resources that cover the areas that the aptitude test will focus on.
Arrive Early: Punctuality is not just advisable; it is crucial. An early arrival affords you the necessary time to acclimatize to the examination environment.
Important Notice
Compliance with Requirements: Candidates who fail to bring the necessary documents will not be allowed entry into the examination hall. This adherence to prerequisites is in line with the university's commitment to maintaining the integrity of the admission process.
In summary, this aptitude test serves as an invaluable occasion for MBBS aspirants to assert their qualifications and dedication to a medical career. All eligible candidates are strongly advised to meet the essential requirements and to approach the test with the earnestness it deserves.
Your future in the medical field could very well be determined on the 28th of September 2023. Prepare accordingly, and best wishes to all candidates participating in the MAUTECH MBBS Aptitude Test for the 2023/2024 academic year.
I hope you find this article helpful.