The Nigerian Defence Academy (NDA), a pillar of military and academic excellence, has officially commenced its admission process for the 76th regular course degree programs for the 2023/2024 academic session. Aspiring cadets, here's everything you need to know to navigate this crucial phase of your academic journey.
NDA 76th Regular Course Admission Form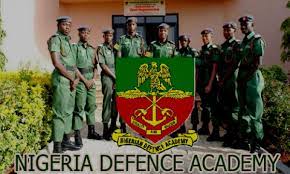 READ ALSO: RSUST POST-UTME SCREENING
Overview of the NDA's 76th Regular Course
Admitted candidates into NDA's regular course will experience an intensive five-year military and academic training. This isn't just any academic endeavour; upon the successful culmination of their training, cadets will not only earn an honours degree in a core discipline (BSc, BEng, BA) but will also be awarded a prestigious Presidential Commission into the Armed Forces of Nigeria.
Key Dates to Remember
The online application form for the 76th regular course admission is available from Monday, 30 October 2023, and will remain accessible until 30 April 2024. It's worth noting that both male and female Nigerian candidates are eligible to apply.
Screening Test Insights
The first phase of the Post-UTME screening will be the screening test. To be eligible, candidates must possess a JAMB 2024 Registration Number. Furthermore, there's a cut-off to bear in mind:
A minimum score of 180 for Faculties of Arts and Social Sciences, Science, and Military Science & Interdisciplinary Studies.
A score of 210 for the Faculty of Engineering.
For context, only those who meet or surpass these thresholds will be considered for admission by the AFSB.
Clarifications on Cadet Status
An important distinction for candidates: upon securing admission, cadets are full-time students, not employees-in-training. Thus, they cannot claim any form of employment rights or engagements with either the Academy or the Federal Government of Nigeria unless they are commissioned as officers.
NDA 76th Regular Course Admission Requirements
To ensure eligibility, candidates must:
Be medically, physically fit and uphold good moral character.
Be a single male or female without legal obligations to any dependents.
Furnish a Certificate of indigeneship from relevant government bodies.
Fall within the age bracket of 17 to 21 years as of August 2024.
Possess at least 5 O-level credits in relevant subjects, including English and Mathematics.
Meet JAMB's required standards for the UTME.
Adhere to height requirements: 1.68m for males and 1.65m for females.
Bonus: Proficiency in French, Arabic or Mandarin offers a competitive edge.
Note: Applicants should remember that only recent O-level results (within 5 years from the exam date) are accepted, and the admission process is exclusive to Nigerian candidates.
Application Procedure
Navigate to the application portal, choose "Purchase Access Code" and make a payment of N3,500.00 via REMITA. Ensure payments align with RRR Codes generated from the application portal.
Prospective cadets must also register with JAMB, selecting NDA as their primary institution of choice and appearing for the UTME.
Once your online application is complete, don't forget to download your Acknowledgement Form.
Screening Test Day Essentials
Scheduled for Saturday, 25 May 2024, candidates should carry:
Acknowledgement Form
Screening Test Admission Card
JAMB result slip
TWO 3.5 x 5-inch postcard-sized photographs with essential details.
Successful candidates in this phase will progress to the Armed Forces Selection Board for the second phase.
Other Key Information
The Federal Government of Nigeria will bear all training expenses for Regular Course cadets. Additionally, a Compendium of Past Questions & Answers is available for candidates from the NDA's registry.
Contacts:
I hope you find this article helpful.