The Niger Delta Development Commission (NDDC) unveils an exemplary Foreign Post-Graduate Scholarship Programme for 2023/2024, focusing on nurturing Human Resource Development in the esteemed Niger Delta region. This initiative serves as a significant cornerstone in advancing local content programmes of the Federal Government and reinforcing the global competitiveness of young professionals in myriad disciplines.
NDDC Foreign Post-Graduate Scholarship 2023/2024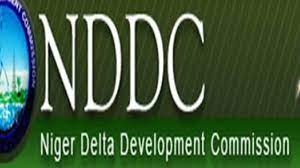 | | |
| --- | --- |
| Scholarship 🎓 | NDDC Foreign Post-Graduate (Master's Degree) Scholarship 2023/2024 |
| Eligibility 🌟 | Hail from Niger Delta, possess a First Class, Second Class Upper, or Lower Division Degree |
| Disciplines 🧪 | Various, including Biomedical Engineering, Law, Artificial Intelligence, etc. |
| Application 🖱️ | Submit online via the Commission's Website |
| Process 🔄 | Includes Initial Application, Preliminary Shortlisting, Computer-Based Test, and Final Verification |
| Award 💰 | Amount is based on the prevailing exchange rate of the Naira |
| Deadline ⏳ | 3rd November, 2023 |
| Contact 📞 | Director, Education, Health & Social Services, NDDC |
Objective: Fostering Global Competency and Specialisation
Embarked upon by the NDDC, this scholarship programme aims to empower the young talents of the Niger Delta with crucial training and skills, enabling them to emerge as specialists in their respective fields of study and participate effectively in various professional landscapes both locally and globally.
Scope: Diverse Professional Disciplines
Qualified applicants are invited to apply, particularly those who have obtained relevant Bachelor's Degrees from recognised universities in the following professional disciplines:
Biomedical Engineering
Software Engineering
Marine Engineering
Mechanical Engineering
Electrical/Electronic Engineering
Robotic Engineering
Information Technology
Artificial Intelligence
Math/Sciences
Medical Sciences
Hospitality Management
Law
Architecture
Environmental Science.
READ ALSO: ACCESS ART X PRIZE
Eligibility: Academic Excellence and Regional Affiliation
To be deemed eligible for this prestigious scholarship, an aspirant must:
Originate from the Niger Delta Region.
Possess a First-Class Degree, Second-Class Upper, or Lower Division from a recognized institution.
Selection Process: Rigorous and Comprehensive
Initial Application:

Interested candidates are required to submit an online application via the Commission's Website.

Preliminary Shortlisting:

Based on WASSCE/NECO results, Undergraduate Degree classification, and Local Government Identification.

Computer-Based Test:

Conducted in Rivers State for further shortlisting of candidates achieving a minimum score of 70%.

Final Verification:

Accomplished through the Local Government Area (LGA) and Community Development Committee (CDC).
Scholarship Details and Application Closing Date
The scholarship amount is determined by the prevailing exchange rate of the Naira. The application deadline is 3rd November 2023.
How to Apply
Qualified candidates are encouraged to apply online here. Multiple documents including a recent passport photograph, Local Government Identification Letter, admission letter from a recognised overseas university, relevant degrees, and NYSC Discharge/Exemption Certificate must be attached. Successful completion of the application yields an automatically assigned registration number.
Note:
Communication is exclusive to shortlisted candidates. Preferences are accorded to candidates from Oil Producing Host/Communities/Local Government Areas, maintaining fairness in the spread of courses amongst beneficiaries within each state. Deferment, change of institution and course are not allowed, and the Commission's decision in the selection is final.
For More Information
For additional inquiries, reach out to the Director, Education, Health & Social Services, NDDC Mobile: +234(0)9137806550, +234(0)9049409391.
I hope you find this article helpful.