Numerous candidates who sat for the NLNG 2018 SIWES aptitude test have been wondering whether NLNG would release the result of the recent Siwes aptitude test that held at Presidential Hotel in Port Harcourt.
Another question that I have been faced with recently is, "when would NLNG release the list of successful candidates for 2018 SIWES/Industrial training?" This thread is created to attempt the questions above.
Now, it is true that the Nigerian NLNG will not be able to take every candidate who were shortlisted for the 2018 industrial training placement. In fact, only a few would be chosen for internship in PH. This was the reason for the aptitude test which was conducted at the presidential hotel.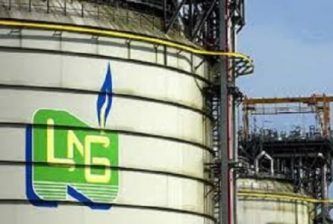 Now, if you wrote the test, you would be wondering how Nigeria LNG would be able to sort the few required students when the questions they set were very simple. In fact, the questions were below junior secondary school standard. But this is not what we are here to discuss.
Back to the question at hand, "Will Nlng release results for those who wrote 2018 SIWES exam or they will just release the list of successful candidates?"
Personally, I don't think that the Nigerian Liquified Natural gas body would release the results of those who wrote the IT exam. This is because NLNG has started calling candidates for her SIWES/industrial training. Feel free to check your email to know whether you have been called for 2018 NLNG SIWES.
How To Know If You Have Been Shortlisted For NLNG 2018 Internship Program: If you are successful, a mail will be sent to you directly. The email will contain your details and when you are to resume for the SIWES.
This thread is fully for 2018 nlng siwes latest update. Feel free to ask your questions or contribute your quota so that others can learn as well. Meanwhile, I shall keep updating this post anything I get latest updates from Today or tomorrow…
See Also: Five persons you need to be successful