Education is the cornerstone of progress, and in a bid to foster academic excellence and skill development, the NNPC/SEPLAT Joint Venture has unveiled its 2023/2024 National Undergraduate Scholarship Program. This laudable initiative is open to dedicated undergraduate students enrolled in Federal and State Universities across Nigeria, signifying a remarkable opportunity to assist young scholars in their academic pursuits.
NNPC/SEPLAT JV Undergraduate Scholarship 2023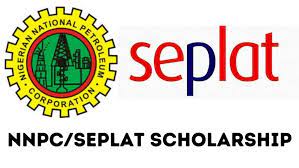 Eligibility
To be considered for this scholarship, applicants must satisfy the following requirements:
Current Academic Standing

: Candidates should be in their 

second year of study or above

.

Academic Performance

: A minimum of 5 O' level credit passes (including English and Mathematics) obtained in one sitting is required.

Grade Point Average

: A cumulative grade point average (CGPA) of 

3.5 or higher

 is essential.
Field of Study Focus
It is important to note that this scholarship is tailored to specific disciplines. Only students pursuing degrees in the fields below are eligible to apply:
Accountancy
Agriculture
Architecture
Business Administration
Chemical Engineering
Civil Engineering
Law
Mechanical Engineering
Mass Communication
Economics
Electrical/Electronic Engineering
Environmental Studies
Geology
Geophysics
Medicine
Metallurgical Engineering
Ophthalmology/Optometry
Petroleum Engineering
Computer Engineering/Science
RECOMMENDED: FUD-APPROVED HEALTH SCIENCE PROGRAMS
How to Apply
Interested and eligible students are invited to take the following steps to apply:
Application Submission

: Complete and submit an online application form available at SEPLAT Energy's official website.

Email Requirement

: Applicants must have a valid personal email account for communication purposes.

Selection Process

: Please be aware that only the shortlisted candidates will be contacted for further steps.

Adherence to Terms

: All applications are subject to the 

SEPLAT JV Scholarship Award Terms and Conditions

.

Deadline Alert

: The window for applications is limited to 

two weeks

 from the date of this announcement. Timeliness is critical.
Why This Scholarship Matters
The SEPLAT JV Scholarship Scheme stands as a pillar of Seplat's Corporate Social Responsibility (CSR) in education. Its goal is to promote educational development and human capacity building by providing annual grants that enable students to complete their degree programs without financial strain. This scholarship not only recognises scholarly achievements but also empowers the next generation of professionals who will contribute to the nation's development.
For Aspiring Scholars
This scholarship represents a golden chance for Nigerian undergraduates studying in various high-demand fields. It's an opportunity to lessen the financial burden of higher education while gaining recognition for your hard work and academic prowess.
Deadline: Two weeks from post-advertisement. For further details on the application process and to apply, visit www.seplatenergy.com.
I hope you find this article helpful.