The esteemed College of Nursing Sciences at the National Orthopaedic Hospital, Igbobi, Lagos (NOHIL) is reaching out to prospective students. The institution has rolled out invitations to candidates who match the set qualifications for admission into a comprehensive 4-year Full-Time National Diploma (ND) to Higher National Diploma (HND) Non-Terminal Programme in the field of Nursing.
NOHIL College Of Nursing Sciences Post UTME Form 2023/2024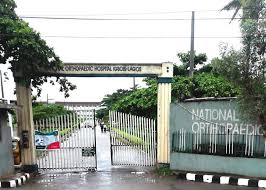 | | |
| --- | --- |
| 🏥 Institution Name | National Orthopaedic Hospital, Igbobi, Lagos (NOHIL) – College of Nursing Sciences. |
| 📢 Announcement | Applications open for the 2023/2024 ND-HND Non-Terminal Nursing Programme. |
| 📊 Eligibility | Candidates with a minimum score of 150 in 2023 JAMB UTME. |
| 📆 Screening Date | 14th September, 2023. |
| 📍 Screening Venue | FECOT Lecture Theatre, National Orthopaedic Compound, Igbobi – Lagos. |
| ⏰ Screening Time | 10:00am prompt. |
| 💰 Payment Details | N 2,000.00 screening fee via remita platform. |
| 📜 Required Documents | Passport photos, SSCE/NECO Certificate, UTME printout, Change of Course Slip, State of Origin. |
| ☎️ Contact Information | Tel: 08078192852, 08062163038; Email: pbns@nohlagos.gov.ng. |
Eligibility Criteria
For the aspirants vying for a spot in this prestigious program, there's a requisite to have achieved a score of, at the very least, 150 in the 2023 JAMB UTME. Only those meeting or exceeding this score are encouraged to apply for the Post UTME Screening Exercise.
Key Details of the Screening Exercise
Date: 14th September 2023
Venue: FECOT Lecture Theatre, National Orthopaedic Compound, Igbobi, Lagos.
Time: Scheduled to commence at 10:00 a.m. sharp.
Financial Commitments
Each prospective candidate is obligated to remit a Post-UTME screening fee. The set amount is a modest N 2,000.00. Payments can be processed through the College's designated account using the Remita platform.
READ ALSO: RSUST POST-UTME SCREENING
Documentation and Requirements for the Screening
Candidates attending the screening are expected to have in their possession:
A duo of recent passport-sized photographs, ideally set against a pristine white backdrop.
The original SSCE/NECO Certificate or a printed copy of their WAEC/NECO results.
Their UTME printout and the corresponding result slip.
If there's been a change, the relevant Change of Course/Institution Slip.
Proof of their State of Origin, certified by a relevant authority.
Either their birth certificate or a corroborating affidavit.
For a more nuanced understanding or any queries, the College is reachable through the following channels:
Telephone: 08078192852, 08062163038
Email: pbns@nohlagos.gov.ng
Prospective students are encouraged to gather the necessary documentation and ensure they meet the stipulated requirements in readiness for the screening exercise. This is a golden opportunity to join an elite group of health professionals at the National Orthopaedic Hospital, Igbobi, Lagos.
I hope you find this article helpful.