Latest Updates On N-Power Recruitment For 2020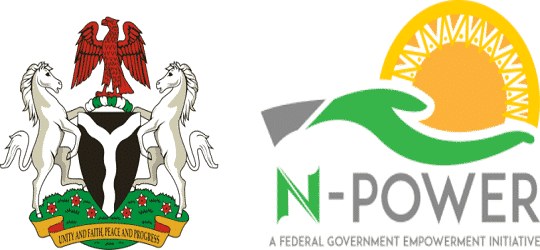 When will NPower Begin Registration For 2020? This Question has been asked by so many interested candidates who missed the earlier n-power application or were not successful in the last Recruitment by Npower. Npower Registration for 2017 began around June. We expect the next N-Power to begin in June 2020.
How to know if Npower recruitment has begun for 2020? Registration begins immediately N power login portal for 2020 opens. The Npower registration portal is  http://portal.npower.gov.ng. If the next power registration begins in June, then the registration, examination and shortlisting will span till October 2020.
The Following Npower topics will be fully addressed in this Article:
What is Npower?
Npower registration form.
Npower login
How to activate npower account
How to resolve issues logging in to npower account.
How to resolve npower payment issues.
Who is eligible for npower 2020 recruitment.
How to apply for Npower 2020.
Now, I will explain the topics above and as well link to relevant posts.
Latest News Updates On N-Power 2020
1. What Is Npower:
If you are still wondering what Npower is all about, wonder no more. Just as the name implies, NPower is a Program that was created by the Federal Government of Nigeria in order to decrease the rate of youth unemployment. Npower creates Jobs among young persons.
The main aim of this program is to ensure that young graduates and non-graduates are equipped with professional skills and special tools to lead them to entrepreneurship and innovations. NPower – Empowering Nigerian Youths for Prosperity
2. Npower Registration Form 2020:
This is the form you will have to fill so as to be considered for npower 2020 recruitment. Immediately the recruitment is announced, the form will be made available. You would need a valid email and password, plus other details to create an npower 2020 account.
3. Npower Login:
This is where you login and monitor your recruitment process. It is as easy as ABC to login. All you need to do is enter your email/username and password. If you forgot your password or are unable to login, you will then have to click on forgot password to get new password.
4. How To Activate Npower Account
There is another thing called npower account activation. It is very important you know more about it. CLICK Here for more information about npower login, how to resolve issues logging in to npower account, and n-power account activation.
See Also: How to resolve npower payment issues
5. Who Is Eligible And How To Apply For Npower 2020 recruitment:
Now, here is the big deal and what you probably want to know more about. The npower good news as today is that registration is very easy and everyone can do it.
If you have ever imagined how to get a complete guide on npower registration and how to apply easily, then you are at the right place. CLICK HERE now to learn how to apply for npower 2020 recruitment.
6. N-Power Programs:
The programs available in Npower are as follows
N-Power Teach
N-Power Tech
N-Power Agro
Npower Health
Do you want to know more about these programs and how to apply? See all the details here.
Quicklinks:
Disclaimer: The registration date above is not from npower but just a suggestion based on history and what I feel will work. I will continue updating you on genuine latest news updates from empire. Don't fall for scam please.
RECOMMENDED


A. GET JAMB, POST UTME & WAEC APP
B. MY JAMB, SSCE & BLOGGING CLASS
C. GET MY LATEST UPDATES FOR FREE
WHAT ELSE DO YOU WANT?


A. I WANT TO SEARCH
B. COMPLETE JAMB GUIDE
C. ALL ABOUT WAEC AND NECO
D. VACANCIES AND RECRUITMENT 
E. LATEST NIGERIA SCHOOL NEWS
F. ACADEMIC AND CAREER GUIDE
G. SCHOLARSHIPS AND INTERNSHIPS

TRENDING JOBS UPDATE
Latest posts by Isaac Inegbenehi (see all)