The Obafemi Awolowo University (OAU) is pleased to announce a crucial screening and orientation exercise for candidates enrolled in the Bachelor of Nursing Science (BNSc) Open Distance Learning (ODL) program. This dual event is scheduled to take place on Thursday, 7th September 2023. It aims to evaluate qualifications and offer an introduction to the course dynamics and structure.
OAU Centre Of Distance Learning BNSc. Program 2023/2024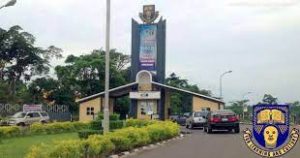 | | |
| --- | --- |
| 🏫 Institution | Obafemi Awolowo University (OAU) |
| 🎓 Programme | Open Distance Learning (ODL) Bachelor of Nursing Science |
| 📆 Date | Thursday, 7th September 2023 |
| ⏰ Time | Screening at 8:00 am, Orientation at 12 noon |
| 📍 Venue | Centre for Distance Learning, Moro Campus |
| 📄 Required Documents | O'Level results, Professional Certificates, Valid Licence |
| 👥 Additional Docs | Marriage certificate, Name change evidence for married women |
| 🖼️ Photographs | Three passport photographs with a white background |
Key Dates: Mark Your Calendars
BNSc ODL Screening Exercise: What to Expect
The screening exercise for the BNSc ODL candidates is slated for Thursday, 7th September 2023. The venue for this exercise is the Seminar Room of the Centre for Distance Learning, Moro Campus. The session will commence at 8:00 a.m. sharp.
Orientation Session: Same Day, Same Venue
The orientation session will follow the screening exercise and will occur on the same day, i.e., Thursday, 7th September 2023. Candidates are expected to return to the same venue by 12 noon.
READ ALSO: DISTINCT POLY EKOSIN POST-UTME FORM
Required Documents: What You Need to Bring
Necessary Certifications
Candidates must present the originals and two photocopies of the following documents:
O'Level Result(s): Verification of academic qualifications at the secondary level.
Professional Certificates: Such as Registered Nurse or Registered Midwife Certificates.
Valid Practising Licence: Proof of your eligibility to practice as a professional nurse or midwife.
Note for Married Women: If you're a married woman and have changed your name, you must bring along your marriage certificate and evidence of name change.
Additional Requirements
Three Passport Photographs: These must have a white background.
Birth Certificate: For verification of age and nationality.
The BNSc Open Distance Learning program at Obafemi Awolowo University offers a remarkable opportunity for aspiring nurses to achieve their career goals. Make sure you are well-prepared for the screening and orientation on 7th September 2023. Careful preparation and attention to detail are key to a successful experience.
For any further questions or clarifications, you can always reach out to the institution directly. This screening and orientation exercise is your gateway to a fulfilling and dynamic nursing career at OAU.
I hope you find this article helpful.