Old Mutual Nigeria, comprising a Life Assurance and General Insurance business, unveils its coveted Graduate Programme for 2023. Designed to nurture fresh talent, this program offers a unique platform for graduates to embark on a transformative journey within the insurance industry.
The Graduate Programme invites applications for multiple roles tailored to match individual career aspirations. The program not only promises professional growth but also embraces the values of diversity and inclusion, forming the bedrock of Old Mutual's organizational culture.
READ ALSO: BEST ONLINE FILM DEGREE PROGRAMS (2023)
What Awaits You:
Personalized career development aligned with your goals.
Opportunities for meaningful engagement and dialogue.
An inclusive culture that fosters diversity.
Continuous coaching and skill development.
Access to industry veterans as mentors and coaches.
Excellent learning opportunities.
Community engagement initiatives.
A structured and comprehensive program experience.
Graduates selected for the program will be integrated into various roles across Old Mutual's multifaceted business operations.
             Old Mutual Nigeria Graduate Program 2023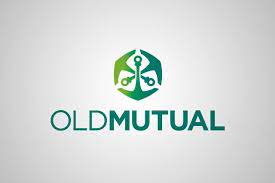 Eligibility Criteria:
Candidates must be citizens or eligible to work in their respective countries.
Familiarity with industry tools and technologies, including cloud platforms (e.g., AWS, Azure), databases (SQL, NoSQL), and web development principles.
Willingness to work or relocate to any part of the country.
Minimum of 65% average across academic studies.
Proficiency in programming languages such as Java, C#, C++, HTML, Python, SQL, and JavaScript.
Education Requirements:
Advanced Diploma (AdvDip): Information Technology
Bachelor of Commerce (BCom): Computer and Information Science
Bachelor of Commerce (BCom): Mathematical Statistics
Bachelor of Science (BS): Information Technology
Diploma (Dip): Information Technology
Application Process:
Interested and qualified candidates are encouraged to apply by visiting the provided link before the application deadline of September 1st, 2023. Click Here
Old Mutual Nigeria's Graduate Programme is a dynamic opportunity for young talents to shape their careers, learn from industry leaders, and contribute to a thriving and impactful insurance ecosystem.
I hope you find this article helpful.