Requirements To Study Architecture In FUTA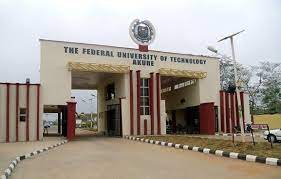 The Federal University of Technology (FUTA) is located in Akure, Ondo State, Nigeria.
It was established in 1981 as part of a motivated effort by the Federal government of Nigeria to create specialized universities that produce graduates grounded in both the theoretical and practical aspects of technology.
This article is targeted at helping students who wish to study Architecture under the Faculty of Engineering, Environment, and Technology at the Federal University of Technology, Akure (FUTA).
It is very important for all candidates who wish to apply for any of the courses offered in FUTA to carefully confirm and see if the course they selected is offered in the institution before registering for JAMB.
Admission Requirements for Architecture
WAEC/NECO Subject Combination
The WAEC/NECO subject combination and requirements needed to study Architecture is Five (5) SSCE credits in
Mathematics,
Chemistry,
English Language,
Physics,
Economics,
and any Fine Art,
Geography or Wood Work,
Biology,
Tech. Draw,
Further, Mathematics,
Bricklaying/Block laying, Concreting,
Wall,
Floors and Ceiling Finishing,
Joinery,
Carpentry,
Decorative
Painting,
Lining,
Introduction to Building Construction,
Sign & Design,
Wall Hanging,
Color Mixing/Matching & Glazing,
Graphics Design,
Graphic Printing,
Ceramics,
Basic Electricity
JAMB Subject Combination
In UTME, please note that the English Language is Compulsory for this course.
Therefore, the three (3) other JAMB UTME subject combinations needed to study Architecture at FUTA include Physics, Mathematics, and any of Chemistry, Geography, Art, Biology, and Economics.
Direct Entry Requirement
These are the conditions you need to fulfill to gain Direct Entry admission to study Architecture if you do not intend to use UTME.
You require Physics, Mathematics, and any of Chemistry, Geography, Art, Biology, and Economics.
Two (2) 'A' Level/NCE passes in any 200 or 300-level course at the NCE/HND/OND program.
JAMB Score
All candidates interested in getting admitted into FUTA for the 2022/2023 session should know that to be eligible for the screening, you must have scored a minimum of 180 and above in your JAMB result.
In summary, the university has a very competitive admissions process and does not consider a student's age, cultural background, or religion when deciding whether to admit them. Thus, a diverse student body is made possible.
I hope you find this article helpful.