Requirements To Study Dentistry At ABU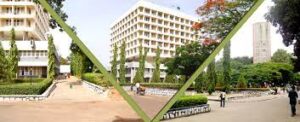 Ahmadu Bello University (ABU) is a federal government research university in Zaria, Kaduna State. ABU was founded on October 4, 1962, as the University of Northern Nigeria.
The university operates three main campuses: Samaru and Kongo in Zaria, and School of Basic Studies in Funtua. The Samaru campus houses administrative offices, sciences, social sciences, arts and languages, education, environmental design interior, engineering, medical sciences agricultural sciences, and research facilities. The Kongo campus hosts the Faculties of Law and Administration. The Faculty of Administration consists of Accounting, Business Administration, Local Government and Development Studies, and Public Administration Departments. Additionally, the university is responsible for a variety of other institutions and programs at different locations.
The university is named after the Sardauna of Sokoto, Alhaji Sir Ahmadu Bello, the first premier of Northern Nigeria.
Now that you know that ABU Zaria offers Dentistry And Dental Surgery, the next thing you need to know is the requirements to study Dentistry And Dental Surgery at ABU Zaria. For a start, you need at least 5 credit passes in your O-level result (WAEC and NECO) including English and Mathematics before you can study Dentistry And Dental Surgery. See JAMB and WAEC Subject Combination for Dentistry And Dental Surgery here. If the link is not working, select Dentistry And Dental Surgery from the JAMB and WAEC Requirements list for all courses here.
Ahmadu Bello University, Zaria (ABU Zaria) Cut Off Mark For Dentistry And Dental Surgery
Before you will be offered admission to study Dentistry And Dental Surgery in ABU Zaria, you ought to have scored high in JAMB and have also passed the cut-off mark necessary for one to gain admission into the course in question. To be on the safer side, you need to target at least a score of 200 and above in your JAMB result for you to have a high chance of gaining admission into any of the universities in Nigeria.
I hope you find this article helpful.