The governing body of Shehu Shagari University of Education in Sokoto (SSUES) is pleased to inform prospective students who have participated in the JAMB UTME examinations in 2021 and 2022 that they may now apply for post-UTME screening. This applies to candidates keen on enrolling in a full-time undergraduate program for the 2022/2023 and 2023/2024 academic years.
Shehu Shagari University Post UTME Form 2023/2024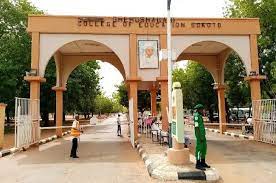 | | |
| --- | --- |
| 📚 University | Shehu Shagari University of Education, Sokoto (SSUES) |
| 🗓️ Session | 2022/2023 and 2023/204 academic sessions |
| 🎓 Programmes | Offers 28 approved programs across multiple faculties |
| 👩‍🎓 Eligibility | JAMB score of 140 and above, plus other requirements |
| 📋 Application | Apply through JAMB Caps or directly if you don't have JAMB |
| 💰 Fees | N5,000 application fee (non-refundable), plus N400 processing fee |
| 🛑 Age Limit | Minimum age of 16 years required |
| 📞 Support | Email and hotline support available for inquiries and complaints |
Comprehensive Range of Academic Programmes: From Arts to Technology
Faculty of Arts & Arts Education
BA. Ed. Fulfulde
BA. Ed. English
BA. Ed. French
Faculty of Education
B. Ed. Early Childhood Education
B. Ed. Special Education
B. Ed. Social Studies
B. Ed. Health Education
B. Ed. Human Kinetics
B. Ed. Environmental Education
B. Lis. Library Information Science
B. Ed. Educational Technology
B. Ed. Educational Management
B. Ed. Guidance and Counselling
B. Ed. Curriculum Studies
Faculty of Science and Science Education
BSc. Ed. Biology
BSc. Ed. Mathematics
BSc. Ed. Computer Science
BSc. Ed. Physics
BSc. Ed. Chemistry
BSc. Ed. Integrated Science
Faculty of Social Science Education
BSc. Ed. Economics
BSc. Ed. Political Science
BSc. Ed. Geography
Faculty of Vocational and Technology Education
B. Ed. Technical Education
B. Ed. Business Education
BSc. Ed. Agricultural Science
BSc. Ed. Home Economics
BSc. Ed. Entrepreneurship
Eligibility
Pre-requisite Academic Qualifications
Candidates must have attained at least five (5) O'Level credits (acquired in no more than two sittings), including English Language and Mathematics, which correspond to the course they have selected.
The subject combination in JAMB must align with the chosen course.
Cut-Off Mark and Age Requirement
Aspiring candidates must have scored a minimum of 140 points in the JAMB UTME examinations.
Candidates must be at least 16 years old at the time of application.
Step-by-Step Guide to Application
For JAMB Applicants
Access the JAMB Caps portal.
Click on 'Correction of Data', which can be found either on the homepage or sidebar.
Navigate to 'Course/Institution' and follow the prompt to switch your institution to SSUES.
For Non-JAMB Applicants
Visit the SSUES application portal.
Click on the 'Create Account' button.
Complete the form by entering your First, Middle, and Last Name, along with a valid phone number.
Proceed to payment, which includes a non-refundable fee of N5,000 and an N400 processing fee.
Once payment is successful, you will be redirected to complete your application.
In summary, for any further inquiries or difficulties, candidates may contact the University's helpline at 08029922364 or 08127562894 or send an email to support@ssues.edu.ng.
This is an incredible opportunity for aspiring scholars. Don't miss out—apply now and prepare for an academically enriching future at Shehu Shagari University of Education, Sokoto.
I hope you find this article helpful.