Apply For Singapore International Graduate Award (SINGA)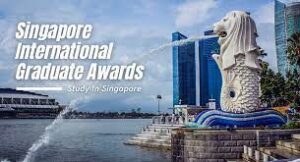 The Singapore International Graduate Award (SINGA) is a collaboration between the Agency for Science, Technology & Research (A*STAR), the Nanyang Technological University (NTU), the National University of Singapore (NUS), the Singapore University of Technology and Design (SUTD) and the Singapore Management University (SMU).
Ph.D. training is carried out in English at a student's chosen lab at A*STAR research institutes and NTU/NUS/SUTD/SMU. Upon successful completion, students are conferred a Ph.D. degree by NTU, NUS, SUTD, or SMU.
Singapore is the gateway to some of the fastest-growing economies in the Asia Pacific region. And with SINGA, you can pursue your Ph.D. education in Singapore, establish global links, and advance your research career.
SINGA fosters a vibrant and culturally diverse research community of international students. You'll work in a multicultural environment alongside distinguished and world-renowned researchers in state-of-the-art facilities.
Through SINGA, students from all around the globe can pursue doctoral research and education regardless of their socioeconomic status. Therefore, international graduates with a research interest are highly encouraged to apply. Singapore Government Scholarship 2024 allows talented young researchers to work in advanced labs at the A*STAR research institutes in Singapore.
The duration of the Singapore International Graduate Award is four years. They will gain not only academic benefits but also an opportunity to explore the socially empowered country of Asia. Scholarship recipients will explore the country's social and cultural values.
Furthermore, they will get an insight into how Singapore stands on the list of emerging economies in this fast-paced era. The benefits are not limited to free access to labs, tuition fee waiver, and research stipend, PhD fellows will gain research experience and benefit through practical exposure. These things will be proven helpful for fellows to bring change in their countries for sustainability. Therefore, do not miss this opportunity and apply for the fully funded Ph.D. scholarship 2024 to pursue a doctoral degree abroad. More details about the Singapore International Graduate Award 2024 are provided in this article below. So make sure not to skip any section and read this article to the end.
Here are more details about the Singapore International Graduate Award
The deadline is December 1, 2023
Financial coverage: Fully Funded
Deadline: December 1, 2023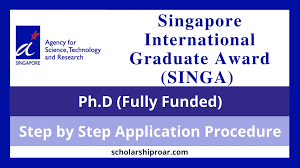 Eligibility Criteria :
Are you interested in a fully funded Ph.D. scholarship? Then why not apply for the SINGA Awards 2024? Before you visit the official website and start applying, check the criteria and requirements to ensure your eligibility as this scholarship is highly competitive.
Eligibility Criteria for the Singapore International Graduate Award 2024:
All international graduates with a passion for research and excellent academic results can apply.

Good written and spoken English skills.

Good reports from academic referees.

A*STAR may include additional selection criteria based on current scholarship policies. These policies may be changed from time to time without notice.

Students must have a bachelor's degree when applying for the SINGA program. 

Applicants must have an excellent academic record.

There is no specific requirement for English Proficiency. However, the university may require the certificate.

Applicants applying for Ph.D. in Science and Engineering are eligible only.

Ph.D. applicants applying for humanities, arts, and other fields are not eligible for the SINGA award
READ ALSO: UN SDSN Nigeria SDGs Advocates Programme
Benefits :
Singapore government scholarship for international students is fully funded. It will cover all costs related to studying abroad. Detailed information about the financial coverage and benefits is provided in this section. Therefore, read it carefully without skipping any points.
Singapore International Graduate Award Benefits:
Full tuition fee waiver.
One-time payment allowance of $1,000.
Moreover, a single air allowance of up to $1,500.
In addition, a monthly stipend of $2,000 will increase to $2,200 after the passing of the Qualification.
Furthermore, it is an excellent opportunity to study in an Asian country without spending a penny.
Complete Ph.D. degree abroad.
Exposure to international labs and research systems.
Required Documents for Singa Award 2024
An identification card or passport
A recent passport-sized photo (in .jpeg or .png format)
ALL transcripts must be in English translation.
Academic transcripts of bachelor and/or master.
Bachelor's certificate/displacement (s) or a certification letter from the university in your application if your certificate/displacement has not yet been awarded.
2 recommendation reports (to be completed and submitted online by the arbitrators).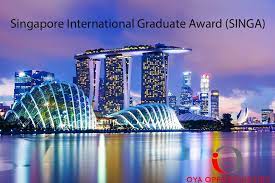 Optional:
GRE / IELTS / TOEFL / SAT I & II / GATE results. However, please note that the university may require you to submit satisfactory scores as part of the university admission requirement.
Application Process:
Please click the apply now button below to apply for the Singapore international graduate award 2024.
First, you have to search PhD project. Go to the research area and select the research project that interests you.
Prepare all required documents in advance. You will need your documents at the time of the request. Do not send hard copies of your documents to the SINGA office. You must submit all documents online with your Singa application.
Referees must submit the reference letters directly to the SINGA portal.
The application process will complete only once at least the referees submit reference letters.

Make sure to apply at least two weeks before the deadline because once the application is submitted and your referees receive an email, they will have seven days to complete and send the reference letters.

The application deadline for the Singapore International Graduate Award is 1 June 2023 for January 2024 intake.
I hope you find this article helpful as well as interesting.