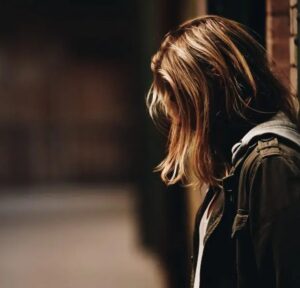 Are you struggling to get ahead in life? We all know life gets in the way sometimes. Everything becomes blurry and it seems you are not making any progress. When you find yourself struggling too hard to get ahead in life, you need to know how to fix it.
You have tried to keep your head high and do what you believe will take away the struggle yet nothing happens to alleviate the situation. Have you ever been in such a fix before?
The knowledge of not making any significant progress and incessant struggle to get ahead in life can be a big challenge because it affects your mental health. What will you do about that?
While it may seem everyone is brave and a go-getter because of social media buzz, In reality, a lot of people are struggling. That's right!
Mind you, the struggle is not the same for all individuals. But when the struggle is about clarity in life, then you need to act on these 7 guides.
Page Content
1. Identify Yourself
2. Believe in your Abilities
3. Identify your Worst Fear
4. Work on your Dream
5. Find a Mentor
6. Stay Focused
7. Grow and Invest in Yourself
1) Identify Yourself: You are still struggling to get ahead in life because you don't know who you are? You need to pay attention to yourself.
Understanding yourself is the pinnacle to any success you aspire, until you know who you truly are, you will not fail to struggle to live your life. says Tega Daniel, a writer, and youth influencer.
Oftentimes, people don't know who they are even with the whole time they have been with themselves. Trying to guess your character, likes, dislikes, strengths, and weaknesses is not the best you can do.
Instead, carefully examine your character and self-nature. Identify what your aspirations are. Discover your mindset and belief systems. Do a proper self program, where you can identify almost every area of your kind of person.
The best results you get from this test will guide you, strengthen you and give you an edge in the most difficult situations.

2) Believe in Your Abilities: No matter how badly you view yourself; you have something good inward. You probably think you are a psychopath, a cheat, unintelligent, ugly, whatever, just name it. Are you done? Good!
Whatever way you think or feel about yourself, always remember there is something you are best at. Believe in that first.
When you believe in your ability, you are already working on believing in yourself. Just because you are struggling to get ahead does not mean you are worthless. Eradicate that thought.
There is always one thing special about you. Discover what it is, hold it strong, and run with it.
3) Identify Your Worst Fear: The best definition of Fear is False Evidence Appearing Real. Identify your worst fear. Is it the fear of failure, fear of what people will say, fear of the future, or fear of change? Whichever one or two or all.
The thought of fear alone can disrupt a long process of hard work and effort. Therefore you need to know exactly what you are afraid of. Tackle it head-on and gain absolute control over that fear.
4) Work On Your Dream: Even when it's completely true you don't know the direction of your life. Still, ask yourself these questions.

•What is my biggest dream?
•How do I want to end my life?
•What do I desire so much even in my
worst state?
The answers to these questions are the means to breaking through the myriad of life's confusion and uncertainty.
Once you are clear on what your dream is, then find your way to start working on it. Start small even in the tiniest way. It's more about starting, so go ahead, work on your dream, and quit waiting.
5) Find a Mentor: Finding the right mentor that will help you keep going in the direction you need is very crucial to your life's success.
Mentors are real people with proven track records of helping you get to where you are going.
Even when you don't know it, they know what you need and help you find the drive to become the best version of yourself.
6) Stay Focused: One of the difficult things to do is to stay focused on something important. Even when it's obvious, it's not very easy.
Focus is not a choice here. It's compulsory if you will keep going in the direction of the life you have decided. If you have followed our guide to this point, then don't lose focus, and end up going back to the top again.
Except you discover somewhere in the process that you have made a mistake all along the direction you've headed, then you need to go back to work things right again. If not, don't give up. Stay where you are and keep working daily to outdo the previous day.
7) Grow and Invest in yourself: Nobody knows what anyone has been through until each person begins to narrate their story.
One in three persons has been somewhere very tough before. When suddenly life begins to smile on them, it just didn't happen. No desire ever comes by mere wishing. What did they do? They grew up.
Grow! That's the word. Once you keep growing yourself, everything about you will grow as well. Relationships with people, your job, and your lifestyle, you become better than you've been in the past.
Are you a student, teacher, banker, salesperson, writer, artisan, footballer, or housewife? You need to grow.
How do you grow? You grow by investing in yourself. When you invest in yourself, you become knowledgeable and better skilled at doing what you know how to do best.
In a short time depending on how fast you grow, you begin to command things in your favor.
3 Areas You Need To Invest On
1. Prioritize your Time: Time is an invaluable investment. So you need to grow in the manner you utilize your 24 hours. Check what you need to change in your daily routine. Do you waste time?
Keep in mind there is time for everything. Have time for everything you do- time to work, time to connect, time to eat, time to play, and time to rest.
2. Bring Positive Energy: Fill your life with positive energy. Create your thoughts, emotions, actions, and atmosphere generally to dissipate negative energy.
It is also necessary to surround yourself with the right people. The bottom line is, to do everything in your means to keep the right attitude and mindset.
3. Stay Educated:There are several ways to stay educated on different subjects. Thanks to the internet. There are valuable online resources, even countless free resources to glean from to grow your bank of knowledge.
You are worth everything you can invest in yourself. So go ahead! Get that book. Purchase that course, Learn new skills, and Enroll in that program. Keep learning and keep growing.
Summary
If it is true accidents don't happen by accident. It, therefore implies there are causative factors that lead to a resultant effect.
So when it seems like you are still struggling to get ahead in life, check if you are missing any of the steps we have identified.
If everything is what it should be then you just need to stay focused and keep working on your dream until it becomes the way you want it to be