The University of Benin Teaching Hospital's (UBTH) College of Nursing wishes to formally notify all candidates who participated in the Post-UTME screening for the 2023/2024 academic session that the results have been finalized and are now accessible online. This is a crucial announcement for all prospective nursing students who are awaiting their Post-UTME outcomes.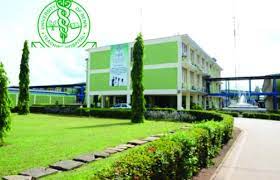 | | |
| --- | --- |
| 📢 Announcement | Post UTME results for 2023/2024 are out |
| 🏫 Institution | UBTH College of Nursing |
| 🗓️ Academic Year | 2023/2024 |
| 🌐 Availability | Results are available online |
| 🛠️ How to Check | Steps provided to access the score online |
| 📧 Confirmation | Email link for account activation |
| 📊 Result Access | Via the 'User Profile' tab after login |
| 🆘 Support | Contact for assistance if issues arise |
Procedure to Access UBTH College of Nursing Post-UTME Results Online
Essential Preliminaries
The University has streamlined the process for checking Post-UTME results, making it a hassle-free experience. In order to obtain your score, a straightforward set of instructions must be followed. Here's how:
Step 1: Navigate to the Official Website
Visit the authorized website of the UBTH College of Nursing at https://conubth.edu.ng.
Step 2: Access the Admissions Section
Upon arrival at the homepage, direct your cursor toward the Admission tab located in the navigation menu. From the dropdown list, select New Registration.
Step 3: Complete the Registration Form
You will be required to complete a registration form. For this, you'll need to use your JAMB Registration Number, Email Address, and Password. Fill in the necessary fields diligently.
Step 4: Activate Your Account
Upon submission, you will receive a Confirmation Email that contains an activation link. Clicking on this link will activate your account, making it operational.
Step 5: Log In to Your Account
Use either your JAMB Registration Number or the Email Address you utilized during registration, along with your password, to log into your account.
Step 6: Navigate to Your User Dashboard
Once logged in, click on the User Profile tab to enter your dashboard, which serves as the central hub for all your application details.
Step 7: View Additional Information
In your dashboard, select the View Data option to explore more details related to your user profile.
Step 8: Make Payment for Accessing Results
To proceed, click on the PUME Result Payment option to facilitate the necessary payment.
Step 9: View Your Post-UTME Result
Finally, after completing the payment, click on the View Result button to display your Post-UTME result.
Assistance and Support
Should you encounter any difficulties or require clarification during this process, the University is keen to assist. Please do not hesitate to reach out for any support or guidance you may need.
In summary, the University of Benin Teaching Hospital's College of Nursing encourages all applicants to promptly check their Post-UTME results, as they are now available online for the 2023/2024 academic session.
I hope you find this article helpful.