The University of Calabar (UNICAL), renowned for its educational excellence, announces the commencement of the sale of application forms for admission into its Centre for Educational Services (CES) part-time Degree programs for the 2023/2024 academic session. This provides an unparalleled opportunity for suitably qualified candidates aspiring to acquire advanced knowledge and skills.
UNICAL Part-Time Degree Application Forms 2023/2024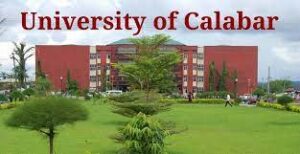 | | |
| --- | --- |
| 🏫 Institution | University of Calabar (UNICAL) Centre for Educational Services |
| 🗓️ Session | 2023/2024 |
| 📘 Programmes | Part-time Degree in various faculties |
| 📜 Requirements | 4-year & 5-year program options, specific educational qualifications required |
| 📝 Application | Online, ₦15,000 fee, JAMB Registration |
| ⏰ Deadline | Not specified |
| 📍 Courses | Diverse, including Linguistics, Accounting, Environmental Resource Management, etc. |
Invitation for Applications
Eligible candidates are cordially invited to apply for admission into the part-time Degree programs at the University of Calabar, located in the serene environment of Calabar, Cross River State, for the 2023/2024 academic session. Prospective students must initiate their applications through JAMB before procuring the institutional scratch cards/e-transact pins, with all application processes being conducted online.
Available Part-Time Degree Programs & Admission Prerequisites
Faculty of Arts
Bachelor's Degree in Linguistics and Communication Studies
Faculty of Arts and Social Science Education
Bachelor's Degree in Continuing Education and Development Studies
Bachelor's Degree in Environmental Education
Faculty of Educational Foundation Studies
Bachelor's Degree in Educational Management
Bachelor's Degree in Educational Technology
Faculty of Management Sciences
Bachelor's Degree in Accounting
Bachelor's Degree in Banking and Finance
Bachelor's Degree in Business Management
Bachelor of Science Degree in Marketing
Bachelor's Degree in Public Administration
Bachelor's Degree in Policy and Administrative Studies
Faculty of Social Sciences
Bachelor's Degree in Social Work
Bachelor's Degree in Sociology
Bachelor's Degree in Economics
Faculty of Environmental Sciences
Bachelor's Degree in Environmental Resource Management
General Admission Requirements
Four (4) Year Programme (Direct Entry)
A merit-level pass in a relevant Diploma in Education (complying with the University Matriculation requirement).
Two (2) A/level passes in pertinent subject areas along with SSCE/GCE O'Level Credit passes in three (3) other subjects in not more than two sittings or merit passes in two (2) major subjects in relevant areas in NCE with GCE O'Level Credit or its equivalent in five (5) other subjects.
Candidates must possess five (5) Credit passes in the Senior Secondary School (SSCE) Certificate, including English Language and Mathematics, conforming to University Matriculation (UME) qualifications for university admission.
Five (5) Year Programme (CES)
Eligible candidates are those holding a Diploma at pass level from the Department of Continuing Education and Development Studies or its equivalent from recognized institutions, in addition to possessing five (5) O/Level Credits including English Language and Mathematics in not more than two (2) sittings.
Those holding GCE/WASCE/SSCE/NECO/TCII or NABTECH qualifications with five (5) Credits at not more than two (2) sittings including English Language and Mathematics are also eligible to apply.
Applicants holding two (2) A/Level papers or IJMB or equivalent qualification at one sitting, plus three (3) O/Level credits in two other subjects different from those obtained at the A/Level are eligible to apply.
Application Procedure
Candidates aspiring for admission should initially create a JAMB Profile at any CBT center or via JAMB's official website. Following this, they should log in to their profiles and click the Part-Time Registration link and are required to pay a fee of ₦3,500 to JAMB. On completion, candidates will be issued JAMB Registration Numbers, and a Registration slip carrying the Registration Number will be printed by the candidates.
Steps to Apply:
Electronic Pin Purchase:

Purchase the C.E.S/PRE-DEGREE form online with an ATM card here.
Log on with the TRANSACTION ID to complete the form.

E-Tranzact Platform:

Walk into any commercial Bank Branch nationwide.
Request to make payment for University of Calabar C.E.S application form 2023/2024.
Pay ₦15,000 and obtain a payment slip containing a confirmation order number and unique PIN.
Login with the generated pin for the C.E.S application here.
For more detailed information, visit the University of Calabar News.
Candidates seeking direct entry admissions are obliged to submit their academic transcripts to the relevant Departments.
This call to admission presents an invaluable opportunity for prospective students to become part of the prestigious University of Calabar academic community and to explore and enhance their academic potential in a conducive learning environment.
For individuals seeking to broaden their academic horizons, this is a chance to be part of a university that is committed to providing quality education that equips its students with the requisite knowledge and skills for successful careers. Don't miss the chance to study at a university that is at the forefront of academic research and innovation.
In summary, the University of Calabar remains steadfast in its commitment to fostering academic excellence, research, and the holistic development of its students. This admission opportunity is a stepping stone to achieving academic and career goals, and we warmly welcome all eligible candidates to seize this chance to join our vibrant academic community.