The University of Jos (UNIJOS) has officially communicated crucial updates concerning the registration process for the 2022/2023 academic year. Both returning and new undergraduate students are urged to pay heed to these directives to avoid any academic and financial repercussions.
UNIJOS Registration Deadline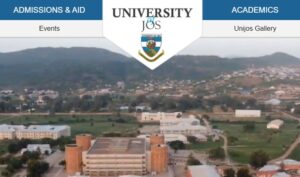 Registration Deadline for Returning Undergraduate Students
The University's management has observed that a significant number of returning undergraduate students have not yet completed their registration for the forthcoming academic session. To address this, the following guidelines have been provided:
Key Directives:
Completion Date: All returning undergraduate students are expected to finalize their registration by Tuesday, 7th November, 2023.
Late Registration Fee: Students who do not meet the aforementioned deadline will incur a late registration fee of N10,000.
Final Late Registration Deadline: The window for late registration will close on Tuesday, 21st November, 2023. Failure to register by this date may result in the loss of studentship.
Guidelines for New Undergraduate Students
Newly admitted undergraduate students are not exempt from the registration directives. The management has clearly stipulated:
Completion Date for New Students: All new undergraduate students must complete their registration by Tuesday, 14th November, 2023.
These directives underline the University's commitment to ensuring a streamlined academic process and upholding its standards of excellence. Students are strongly advised to adhere to these guidelines. Delay in registration not only incurs financial penalties but can also jeopardize one's academic journey at the University of Jos.
I hope you find this article helpful.