The Human Resources Development Centre (HRDC) of the University of Lagos (UNILAG) is pleased to announce that it is accepting applications from candidates with the requisite qualifications for its Proficiency Certificate in European Languages. The program, which is slated for the 2023/2024 academic session, is tailored for those individuals who aim to excel in European languages, namely French, Russian, German, and Spanish.
UNILAG Admission Into Proficiency Certificate In European Languages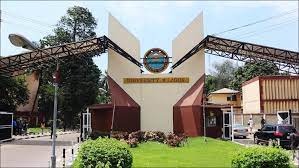 | | |
| --- | --- |
| 🏫 Institution | University of Lagos (UNILAG) |
| 🗓️ Academic Session | 2023/2024 |
| 📚 Programme | Proficiency Certificate in European Languages |
| 🎓 Advancement | Eligibility for Foundation Programme or UTME after completion |
| 📋 Eligibility | Credits in 5 relevant subjects including English and Mathematics |
| 💷 Application Fee | N15,000 |
| 🕒 Duration | One Full Academic Session (October 16, 2023 – July 31, 2024) |
| 📝 Selection Exam | English and Mathematics, results released on October 11, 2023 |
Objectives
Upon successful completion of this specialized program, candidates are not merely left with a proficiency certificate but also with the option to progress into UNILAG's esteemed Foundation Programme. This further academic course offers the prospect of obtaining a 200-level Bachelor of Arts Degree in any of the four European languages taught. In addition, graduates can opt to sit for the University Tertiary Matriculation Examinations (UTME). It should be noted, however, that to be eligible for further academic pursuits, candidates must hold credits in no fewer than five relevant subjects, which must include English Language and Mathematics, all of which should have been obtained in a single sitting.
Programme Specifications: Key Information at a Glance
Mode of Study:
This is a full-time program, structured as a Non-Residential Day Course.
Duration and Academic Timeline:
The Proficiency Certificate in European Languages program will commence on the 16th of October, 2023, and conclude on the 31st of July, 2024, thereby covering a full academic session.
Entry Requirements
For eligibility into this language mastery program, candidates are mandated to possess O-Level credits in the following subjects: Mathematics, English Language, two Arts subjects, and one other subject. Furthermore, these credits must all be acquired in a single examination sitting.
How to Apply
Application Fees and Steps to Complete the Application
An application for this program requires the payment of a non-refundable fee of N15,000. To begin the application process, prospective students should:
Visit the HRDC Portal: Navigate to the official HRDC website at http://hrdc.unilag.edu.ng
Select "Prospective Students": Choose the appropriate option on the landing page.
Initiate Fresh Application: This will bring up several options that you are required to complete.
Proceed to Payment: Click 'Continue', print out the payment advice, and pay the stipulated fee of N15,000 at any commercial bank.
Selection Examination: Important Details
Please note that a qualifying examination covering English Language and Mathematics will be administered to all applicants. This exam will take place on Thursday, October 5, 2023, in Room 402 B, Faculty of Arts Building, University of Lagos, Akoka. The results of this examination will be announced on Wednesday, October 11, 2023.
For more detailed information, feel free to reach out to the HRDC via their official email: hrdc@unilag.edu.ng.
I hope you find this article helpful.