University of Port Harcourt (UNIPORT) Counselling and Human Development Center (CHDC) wishes to inform the general public that they are accepting applications from all interested and eligibly qualified candidates into its PGD and MSc programs in Counselling Psychology for the 2022/2023 academic session. Apply now for the practical skills and professional skills needed to excel in the field of counseling.
The University of Port Harcourt (UNIPORT) Counselling and Human Development Centre (CHDC) is inviting applications for admission into its PGD and MSc programs in Counselling Psychology for the 2022/2023 academic session. The application form will be sold from 30th June 2023.
UNIPORT PGD & MSc In Counselling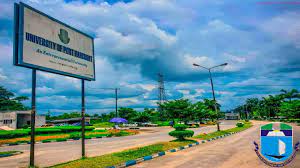 RECOMMENDED:RSUST POST-UTME SCRENNING.
Background of the Counselling and Human Development Centre
Established on 30th November 2021, the CHDC has been the torchbearer of the University of Port Harcourt's mission to align with other top-tier universities, adhering to the National Universities Commission's (NUC) standards for Counselling Centres. The Centre's PGD and MSc programs in Counselling Psychology have received the University Senate's approval, attesting to their quality and relevance.
Objectives of the Centre
The CHDC serves as a hub for academic, career, and mental health development, assisting graduate students in discovering opportunities and honing skills crucial to their post-graduation success. Contrary to providing generalized knowledge, the Centre focuses on equipping students with practical skills and professional expertise in specific areas. This comprehensive training ensures graduates remain competent and relevant in the dynamic field of counseling.
Available Programs
The Centre offers the following postgraduate degree programs:
Post Graduate Diploma (PGD) in Counselling Psychology
Master's Degree (MSc) in specialized areas, including:

School Counselling
Marital, Couple, and Family Counselling
Child and Adolescent Counselling
Addiction and Rehabilitation Counselling
Clinical and Mental Health Counselling
Gerontological and Grief Counselling
Social Work and Rehabilitation Counselling
Admission Requirements
For the PGD program, the Centre invites applications from candidates with a Bachelor's degree (minimum  Class Honours) from a recognized University or an Upper Credit HND from a recognized Polytechnic. Relevant fields include Social Science and Education.
To qualify for the MSc program, applicants must possess a B.Sc./B.Ed in Social Sciences, Education, or related disciplines (minimum Second Class Lower Division) from a recognized University. Alternatively, a Post Graduate Diploma in Social Work, Management, Social Sciences, or Education (PGDE) is also acceptable.
Study Mode and Duration
The Centre offers a flexible, modular hybrid model combining onsite learning and real-time video conferencing. This allows students to choose their study hours conveniently.
Full-time students can complete the program within a minimum of 12 and a maximum of 24 months. Part-time students have a minimum of 18 and a maximum of 36 months to complete the coursework and an individual research project.
Application Procedure
Prospective candidates can obtain application forms from the CHDC office (Ground Floor, Central Instrument Laboratory Building, near Procurement Office, Adjacent UniportBottling Company), Abuja Campus. Submission of the completed form requires a non-refundable application fee of Twenty-five Thousand Naira, payable to the CHDC account (1100256678) at U & C Microfinance Bank Ltd, University of Port Harcourt.
Applications close on 30th June 2023.
For further inquiries, please contact 07038904233, 08061348015, or send an email to counsellingandhumandevelopmentcentre@uniport.edu.ng
Take advantage of this opportunity to build a rewarding career in Counselling Psychology. We look forward to welcoming you to the CHDC community.