The University of Ibadan (UI) remains a top choice for numerous academic aspirants. As the 2023/2024 academic session approaches, prospective students must be well-informed about the institution's post-UTME and direct entry screening processes.
University Of Ibadan Post-UTME D/E Screening 2023/2024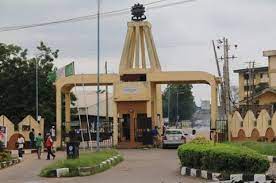 | | |
| --- | --- |
| 📢 Announcement | Post UTME/DE screening for 2023/2024 is on. |
| 🗓️ Registration Period | 23 October to 17 November 2023. |
| ⚠️ Eligibility | Scored 200 in UTME; Specific age and academic criteria based on courses. |
| 🖊️ How to Apply | Log in using the JAMB number, pay fees, and complete bio-data form. |
| 💰 Fees | N3,000 portal access fee; N2,000 screening fee. |
| 📞 Contact Details | Provide valid email and phone numbers. |
| 📆 Exam Schedule | 27 November to 01 December 2023; specific dates will be communicated. |
| 📚 Resources | UI Post UTME past questions and answers available. |
Important Dates 
Prospective students, take note! The University of Ibadan's admission portal will become accessible for post-UTME registration from Monday, 23 October 2023 to Friday, 17 November 2023. It's worth stressing that the deadline is absolute. Extensions, if any, are rare. Hence, candidates failing to submit their bio-data or O/level results within this window will unfortunately be ineligible for the subsequent stages of the screening and admission processes.
Eligibility for University of Ibadan Post UTME Screening:
Before embarking on the registration process, candidates must meet specific criteria:
The institution should be their first choice in the recent UTME, and they must have achieved a minimum score of 200.
Age is also a consideration; candidates should be at least sixteen (16) years old when accepting admission. Those younger will have to defer their admission by a year.
For aspirants to the College of Medicine and Faculty of Pharmacy, obtaining five credits in one sitting in pertinent O/level subjects is compulsory. Meanwhile, candidates for other programmes can present two O/level results but should have a minimum of six credits in related subjects.
Importantly, UI recognises only WAEC, NECO, and ICGS as well as specific advanced-level certificates for direct entry. They do not acknowledge IJMB and JUPEP. Prospective students should consult the official list of matriculating subjects and university regulations for comprehensive details.
SEE ALSO: UNIVERSITY OF IBADAN ADMISSION CUT-OFF MARK 2023/2024
Guide to University of Ibadan Post-UTME Form Registration
To register, candidates should:
Navigate to the Admission Portal.
Login using their Jamb Registration Number as a username and surname in lowercase as a password.
Pay a portal access fee of N3,000.00 and a screening fee of N2,000.00. Payment can be made using credit/debit cards, direct bank payments using portal print-outs, or internet banking. Ensure a valid phone number and email address are provided.
After successful payment, print the receipt, fill out the bio-data form, submit it, and then print the confirmation.
It's essential to follow the above guidelines meticulously to ensure a smooth registration process.
Post UTME Screening Schedule
The screening examinations are scheduled from Monday, 27 November 2023 to Friday, 01 December 2023. Each candidate's specific date will be communicated shortly. Hence, a functional email and active phone number are imperative. The university won't be liable for communication failures due to invalid contact details.
I hope you find this article helpful.