What are the ingredients for success? Success is what everyone craves and the truth is everyone can be successful.
Our goals may differ but our collective aim is to succeed. However, the pathway to success is not many things, if not everyone will be successful.
What is Success?
Success is often defined as the ability to reach your goals in life, whatever those goals may be says Kendra Cherry, a psychosocial rehabilitation specialist. What people view as success varies on individual needs, roles, goals, and situations.
Success might mean doing well at a job and earning high pay which makes your outlook of success targeted at professional goals and accomplishment. For some other people, success might mean doing well in academics, family, relationships, and other areas.
The idea of success for many people is being fulfilled, safe, happy, healthy, and loved.
What is success ideally, is getting a significant level of accomplishment where you are better in terms of progress, prosperity, and peace of mind. Everything else classified as success without these 3ps is yet to be a successful success.
Read Also:5 Persons You Need To Be Successful [2023]
5 Prices For Business & Academic Success
How Does Success Come?
Success comes to us at our level of ascendancy- when we have control over the things we do, only then do we become successful. The period of gaining this control is the process that success requires to take full effect in our life pursuits.
It does mean that success requires some process. A series of events must happen to produce success.  To a large extent, we determine the time it takes (process) to achieve the success we aspire.
Success comes at the end of the process we began consciously and unconsciously. Each day brings us closer to success if we stay through the process. But many people fail at the end of the process they began due to the unreliability of the path they took.
Some things make a process eventually succeed. These things are the ingredients for success. Your desired result is based on actions that correspond with your goal description. If you fail to take action towards your goals, success will be far-fetched.
What are the Ingredients for Success?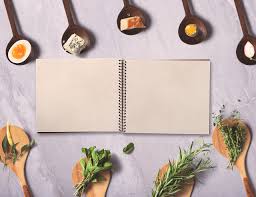 Although, there may not be a perfect combination of ingredients that guarantees success but there are basic steps that can improve your chances of being successful in life.  They include hard work, resilience, focus, growth, etc.
What Are The 3 Ingredients for Success?
Ingredients for success can be numerous. There is plenty of information but the state of their correctness is more valued.
The three ingredients for success are Wisdom, Understanding, and Knowledge. Each has its breakdown and is responsible for certain actions and habits we do to respond or react to success.
1. Wisdom
Wisdom is #1 in the ingredients for success whether in business, education, marriage, or some other life course. Agreed, wisdom is profitable to direct we all know that truth. What most people don't know is lack of direction is why they fail in life.
If success is so important to you, you will seek wisdom to know what to do. That's it! KNOWING WHAT TO DO is what wisdom is all about. Unfortunately, education does not tell you what to do. Instead, it shows you many things to decide which to do.
That is more reason after education, people who lack wisdom still find it hard to know what to do with the education received. According to Susan, a retired government analyst, people who are wise make good choices consistently and that is what makes them successful.
Does success depend on wisdom? Yes, it does, and other things as well. An integral part of our success hinges on these 3 ingredients for the success of which wisdom is core.
2. Understanding
Understanding is not very common like wisdom and knowledge. A lot of us have learned so much on how to get wisdom, and knowledge too but understanding seems watered down in our day-to-day living.
How is understanding part of the ingredients for success you might ask? Having parted with the challenge of knowing what to do, the next big thing is establishing it. Understanding is what establishes the success we look to achieve.
For instance, you launch a startup, after being fully aware that what you want or need to do. If you will succeed in the business, you don't just need wisdom anymore.
Wisdom has done its work, what is important next is to understand the business in practice and get it to the point of establishment. (beyond its first two to five years).
In another example, understanding is what makes relationships work. Get it clear, the wisdom you need to make a thing work is the understanding of how it will work. The best thing wisdom comes back to activate in the matter is to do what needs to be done.
Wisdom is an ingredient for success that borders on doing things, understanding on the other hand focuses on getting things done well. Understanding is knowing how and why things work.
Understanding is what bears the fruits of patience, focus, and learning from others.
3. Knowledge
The last ingredient for success is the culmination of everything. Some experts opine that one common misconception in the school of success is that knowledge is the same as information.
According to Albert Einstein knowledge is experience, everything else is information. Dictionary.com defines knowledge as acquaintance with facts, truths, or principles, as from study or investigation.
Knowledge is entering into the experience of a matter, of which you have started in wisdom and understanding, and now you have the experience. That is knowledge.
Knowledge is the total of all you have acquired regarding a matter. Therefore, information gathered that is put to practice in a definite direction with great insight, done continually and consistently brings knowledge.
A man who has experience in a thing will likely succeed more than a person who is a first-timer at it.
There are always opportunities to succeed. If you embrace wisdom, understanding, and knowledge, you will command success.